American Horror Story regular says she doesn't want Kim Kardashian in the series
Featured Image Credit: YouTube / WWHL / PA Images / Alamy
A cast member has lashed out at Kim Kardashian after the influencer was cast in the next series of American Horror Story (AHS).
It's not the first time the horror series has made a rouge casting decision.
Before Kardashian, the FX show helped launch the acting career of Lady Gaga, who appeared as Elizabeth Johnson, the infamous Countess, in series five.
She later reprise a role in American Horror Story's sixth series – which centred around the missing colony of Roanoke.
As he did with the Edge of Glory singer, showrunner Chris Murphy has tried to soothe fans' concerns and told The Hollywood Reporter: "Kim is among the biggest and brightest television stars in the world and we are thrilled to welcome her to the AHS family."
Having appeared in the third season of the horror series, actor Patti LuPone has angrily hit back at the reality star's casting – even arguing that Kardashian shouldn't appear.
The Broadway star isn't the only unimpressed one, as John Leguizamo also expressed his doubts about Kardashian's upcoming appearance.
Despite Kardashian being endorsed by the series' creator, LuPone is still sceptical about the reality star's role in the highly anticipated new series.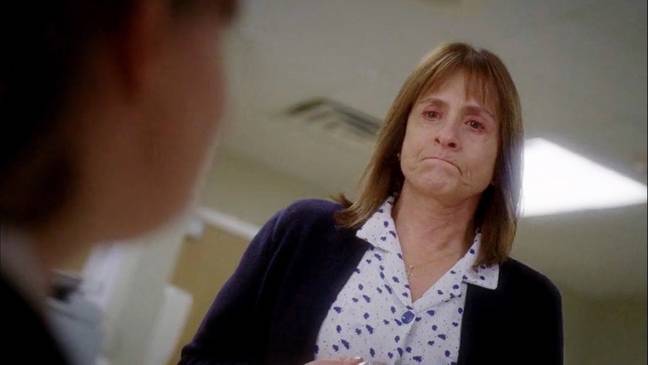 It's understandable given that LuPone has spent over 50 years building her acting career, including her regular role in AHS: Cove where she played Joan Ramsey – a religious woman with an incredibly dark secret.
In fact, the Grammy-award-winning Broadway star let viewers know exactly how she felt about Kardashian's casting in a recent interview.
Appearing on What Happens Next Live with host Andy Cohen and John Leguizamo, she admitted that it bothered her during a game of Do They Give a Damn.
"Yes, I do," she vehemently told viewers, before LuPone explained that she felt the reality star was taking a role away from other aspiring actors.
In one particularly pointed moment, she made a dig at Kardashian as she quoted a Noel Coward play.
"Excuse, excuse me Kim…what are you doing with your life?" the 74-year-old quipped, adding: "Don't get on the stage, Mrs. Worthington."
When Leguizamo was asked about the casting, he laughed and then yelled: "Whatever she said I double the emotion!"
Though LuPone may feel bitter about the upcoming appearance, she shouldn't be so concerned.
The veteran actor has just landed her first role in the MCU and will play Lilia Calderu in the highly anticipated Agatha: Coven of Chaos.
It seems LuPone just can't keep away from spooky series!