American mysteriously found dead after going on Tinder date in Colombia
Featured Image Credit: GoFundMe/bigtunaonline/Alamy Stock Photo
A 27-year-old American man has been found dead after going on a Tinder date in Colombia while travelling.
Paul Nguyen was abroad last week with a friend in Medellin, Colombia when he decided to meet up with a girl he'd met on the dating app Tinder.
According to his younger sister, Amy, Nguyen went on the date on Wednesday, 9 November and was last seen leaving a bar with the girl from the app at around 2am.
A few hours later his body was found approximately five miles away from the bar, with all of his belongings taken from him.
Amy told ABC 7: "They took all of his stuff and his belongings. We know all his cards were swiped after 4am. We believe there were multiple people involved and she was just there to lure him and set him up."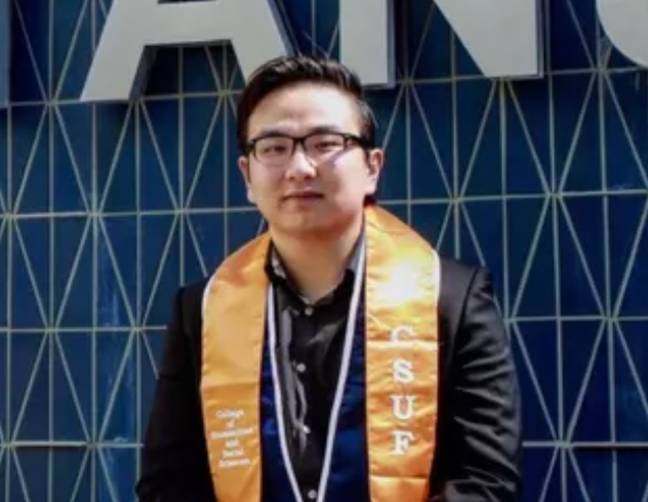 Colombian authorities suspect her brother may have been drugged and robbed throughout the night, but no arrests have been made yet in relation to Nguyen's death.
"It just felt so surreal when we found out," Amy said. "It was just very overwhelming trying to figure everything out and it's hard that we can't see him back home. We're working really hard to bring him back."
Amy described her brother, who worked as a contractor, as someone she could 'always look up to'.
"He was always the first person I would call if I needed something," she said. "Every time he was back home he would always share the most fun stories of his trip.
"He would bring back souvenirs. He would just tell us all the fun things he found and how he's so happy he was traveling."
Nguyen's family is now focused on bringing his body back to Orange County, California, and have set up a GoFundMe page to help fund the cost of transport and funeral expenses.
The page, set up by Amy, describes Nguyen as 'a victim of a cruel and senseless crime'.
It continues: "These people chose money and greed over a single thought of my brother's life. With the help of his kind friend and our community, we tried whatever we could to find him. But it was not enough. I wish I could have done more. I wish I had protected him more."
After raising more than $36,000 (£30,000), Amy closed donations on the site and thanked those who have offered their support.
"With your help, we are able to provide him the beautiful service he deserves. Paul was taken too soon and we can not change that, but you all have built a powerful legacy for him," she wrote.