Nightmare Before Christmas director says it's a 'little unfair' to give Tim Burton all the credit
Featured Image Credit: Allstar Picture Library Ltd / PA Images / Alamy Stock Photo
When you hear The Nightmare Before Christmas, who do you think of? Is it composer Danny Elfman? Or producer Tim Burton?
I'm willing to put money on it that your answer isn't Henry Selick, the film's director.
That's because, at around the time of the beloved film's release in 1993, it was promoted as: Tim Burton's The Nightmare Before Christmas.
And if he's honest about it, Selick isn't too thrilled that Burton gets all the credit.
By the time the film was in the works, Burton had already written and directed a number of impressive projects like Edward Scissorhands, Batman, Batman Returns, and Beetlejuice.
Burton did create the original story, world and characters for The Nightmare Before Christmas, but due to scheduling conflicts, he wasn't involved in the film's writing or direction.
Instead, Caroline Thompson (Edwards Scissorhands, Corpse Bride) wrote the screenplay, and Selick directed.
Despite that, he is often forgotten about when it comes to the film, with fans typically giving Burton all the glory.
"That was a little unfair because it wasn't called Tim Burton's Nightmare until three weeks before the film came out", said Henry in a recent interview with AV Club.
"And I would have been fine with that, if that's what I signed up for.
"But Tim was in L.A. making two features while I directed that film, and I mean, Tim is a genius - or he certainly was in his most creative years.
"I always thought his story was perfect, and he designed the main characters. But it was really me and my team of people who brought that to life."
The director did concede that, if you were to ask composer Danny Elfman, Nightmare is actually *his* movie - not Burton's or Selick's.
"When we finished the film, it was so funny because he came up to me and shook my hand. 'Henry, you've done a wonderful job illustrating my songs!' And he was serious, and I loved it!
"But my thing was I'm going to hang in there long enough to where people actually say, 'Oh, that guy Henry, he does stuff'."
Later on in his career, Selick did make a bigger name for himself - especially after the release of his first feature film Coraline in 2009.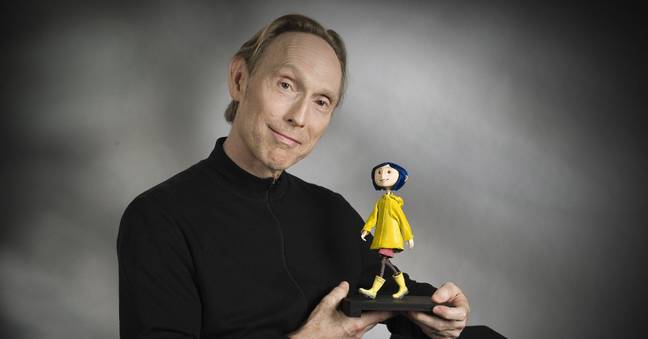 The animated film, based on the novel of the same name by Neil Gaiman, went on to be nominated for an Academy Award, a BAFTA, and a Golden Globe.
His latest project Wendell & Wild, a horror comedy stop-motion film, premiered on Netflix just last month and is a collaboration with Jordan Peele and Keegan-Michael Key.
As Selick says: "So I really, truly like to collaborate. But I'm the one leading the team to make the movie."