Victoria Pedretti shares shocking comment she received from 'well known actor' as she posts nude photo
Featured Image Credit: Instagram/@then0t0ri0usvip/Everett Collection Inc / Alamy Stock Photo
Victoria Pedretti has claimed a 'well known actor' approached her and made a shocking comment.
The Haunting of Hill House star, who celebrated her birthday yesterday, shared the disturbing story on a post on Instagram, which has since been removed.
In the post, which was accompanied by a nude shot of Pedretti, the actor gave a 'shout out' to her body on her birthday and said that it was a 'joke' to think being modest will offer any protection from the type of disrespect she spoke of in the incident.
On the post, Pedretti wrote: "Wft is 'partial' nudity? Happy birthday to me [middle finger emoji].
"On my bday last year a 'well known' actor walked up to me at a party and said, 'I've jacked off to you so many times'. I was shocked by the audacity. This is AFTER he expressed how much he RESPECTED me as an actor lol.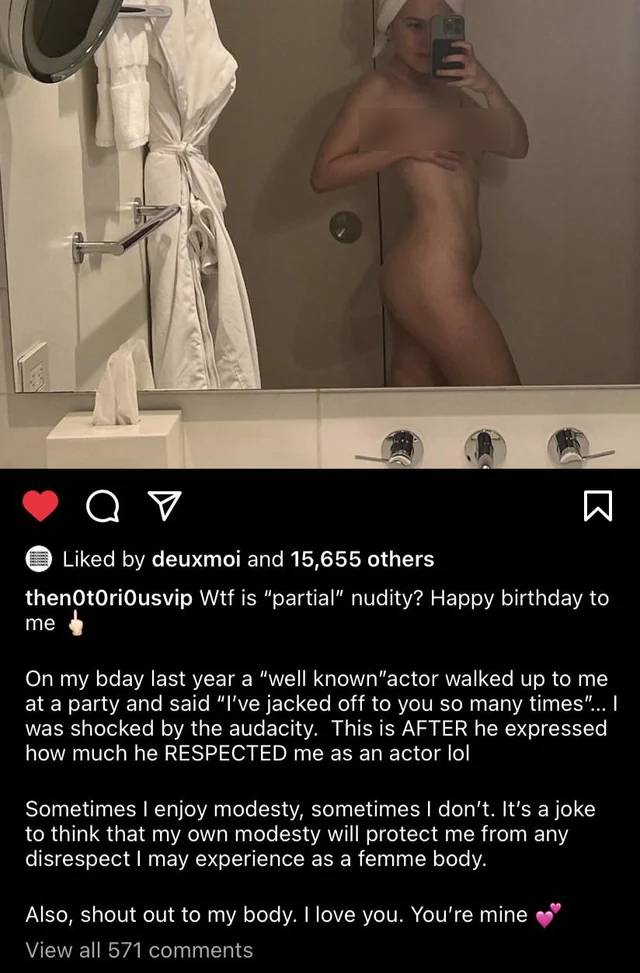 "Sometimes I enjoy modesty, sometimes I don't. It's a joke to think that my own modesty will protect me from any disrespect I may experience as a femme body.
"Also shout out to my body. I love you. You're mine."
Pedretti didn't share any details on who the 'well known' star was and the post has since either been taken down by the You star or removed by Instagram.
She hasn't provided any update on why the post is no longer there on her Instagram Stories, which are currently full of shared posts of people wishing her birthday.
Although the post was swiftly removed, some fans managed to make a screen grab of the shot which has since turned up on social media.
On Twitter fans were quick to throw their support behind Pedretti over the disgusting interaction with one person writing: "Why would someone say something like that… gross"
Another said: "That's absolutely disgusting and degrading, like, is she supposed to think of that as a compliment? Bc saying something like that is just sooo out of pocket and weird."
While a third commented: "I graduated high school with her and she is genuinely the sweetest soul; no one deserves this bullshit but ESPECIALLY not her."
Someone else questioned: "Why would anyone think that's an appropriate thing to say to a person?"
Others urged Pedretti to share the actor's name so he could face consequences for his comments.