Blac Chyna deactivates her $240 million OnlyFans account claiming it's a 'dead end'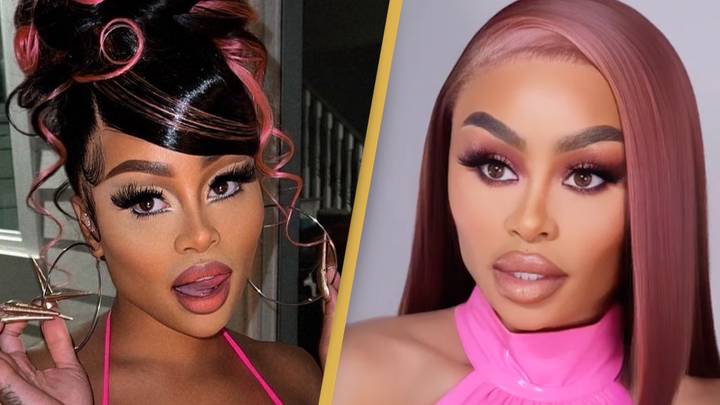 Featured Image Credit: @blacchyna/Instagram
Blac Chyna has deactivated her lucrative OnlyFans account, saying it's a 'dead end' for her.
You might be surprised to hear the term 'dead end' considering the reality star is one of the top earners on the adult subscription site.
After joining the platform in 2020, the 34-year-old made an eye-watering $20 million per month, raking in a reported $240 million in 2021.
But Chyna is turning her focus to more important things in life like raising her kids, and she's also now on a sobriety journey.
Appearing in a new episode of The Jason Lee Show, the model spoke frankly about everything that's happened in her life up until this point, including the issues with the Kardashian family.
As for OnlyFans, she explained: "I don't do OnlyFans anymore, I don't do it anymore at all. I'm just changing everything about me.
"It's a dead end. All that stuff is a dead end, and I know that I'm worth way more than that."
That being said, she was sure to highlight that her comments were in no way criticising those who make a living from the platform.
"Shout out to the people that do still have their OnlyFans and stuff like that," she said.
"Get your money... don't let the money make you."
Chyna now says she wants to 'set an example' to her kids, including 10-year-old King Cairo who she shares with rapper Tyga and six-year-old Dream Kardashian with Rob Kardashian.
"At a certain age, they see and gravitate to everything," she added, citing it as one of the main reasons she chose to leave the site.
With the star now turning her attention to acting, having earned roles in The Black Hamptons and Secret Society 2, she added: "I feel like I have other things, bigger fish to fry... And then, at the time, I had so many lawsuits."
Chyna, legal name Angela White, sued her ex-fiancée Rob, alongside Kim and Khloe Kardashian and Kylie Jenner for $100 million in damages.
She launched the lawsuit back in 2017, claiming the family defamed her and interfered with contracts and business deals that resulted in the end of her reality TV career, following her split from Rob.
The model was filming her reality series Rob & Chyna, a spinoff of Keeping Up With The Kardashians, when the second season was cancelled.
"Thank God that I did (sue the Kardashians)... regardless," she said. "I stood up for myself because there were layers to it."
As for her thoughts on Kylie, who famously started dating her ex Tyga, Chyna is taking a similar route as she is with all facets of her life right now.
"Forgive and forget," she said. "You've got to forgive people and move on, otherwise you're just going to harbour all this hate and then you'll start changing."