Streaming giant Netflix has laid off 300 employees in another round of staff departures in a tough year for the company.
The news comes a month after Netflix parted ways with 150 employees following a drop in subscriber count in the first quarter of 2022.
The streaming platform has already shed around 200,000 subscribers this year and is predicting it will lose another two million paying customers in the second quarter of 2022.
Netflix stock is worth around $180 per share at the moment, a drop in value of almost 70% from a price north of $600 at the end of 2021.
According to Variety, the streaming giant is cutting costs to save money in some areas, while it still plans to spend large amounts on show development.
Netflix is expected to spend around $17 billion this year on making shows and films, roughly the same amount as it forked over last year.
In a statement on the job losses, Netflix said: "Today we sadly let go of around 300 employees.
"While we continue to invest significantly in the business, we made these adjustments so that our costs are growing in line with our slower revenue growth.
"We are so grateful for everything they have done for Netflix and are working hard to support them through this difficult transition."
Netflix employs around 11,000 staff, and the 300 employees laid off came from all over the company as part of bosses' attempts try to find areas where they can cut costs.
The streaming giant has spent years as the top dog in the market, as it has consistently grown in subscriber numbers and remains the most subscribed streaming platform on TV.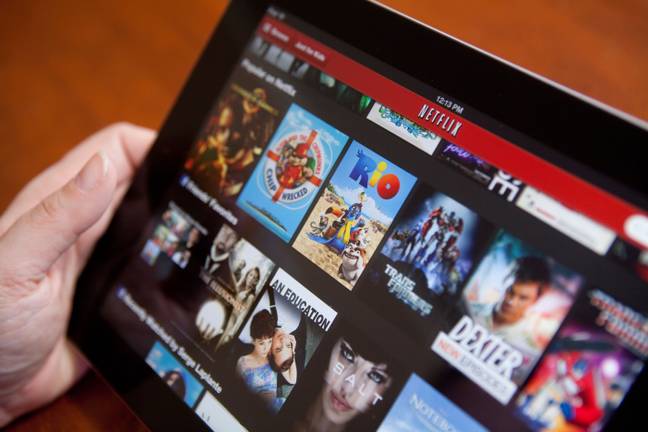 However, greater competition from the likes of Disney+ and Amazon Prime are squeezing its opportunities for subscriber growth and leaving people wondering whether to stay signed up.
It isn't the only big game in town anymore, and it's a more expensive option than its closest rivals.
It is hoped that it will bring in some more money for the platform and it could entice a few that cancelled their subscriptions to come back on the cheaper tier.
It is also trying to crack down on password sharing, as it estimates that up to 100 million households are using a Netflix account paid for by a separate household.