Christina Applegate says she may never act again after MS diagnosis
Featured Image Credit: UPI / TCD/Prod.DB / Alamy Stock Photo
Christina Applegate has said she may never act again on camera and 'can't imagine' being on a set following her multiple sclerosis (MS) diagnosis.
After making her screen debut at three months old in a Playtex baby bottle commercial, Applegate has been in countless iconic films and TV shows.
However, the 52-year-old Hollywood star is preparing to step away from acting on screen after receiving her MS diagnosis in August 2021.
"I can't even imagine going to set right now," the Married… with Children star shared with Vanity Fair.
"This is a progressive disease. I don't know if I'm going to get worse."
The Emmy-winner has opened up about adjusting to life with MS and the difficulties that come with the disease, which has no known cure.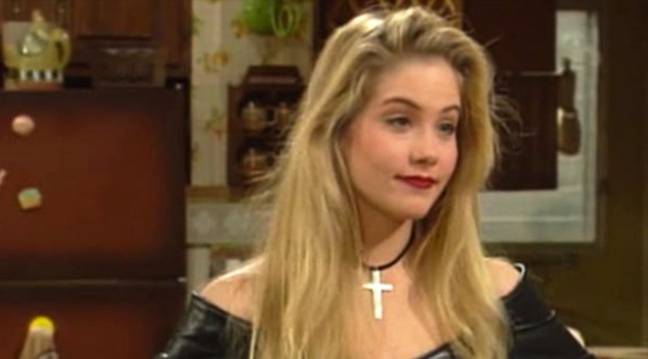 MS is an autoimmune disease that causes damage to nerve sheaths in the brain and the spinal cord. People with MS experience symptoms including numbness, speech impairment, problems with muscular coordination, blurred vision and extreme fatigue.
"There are just certain things that people take for granted in their lives that I took for granted. Going down the stairs, carrying things—you can't do that anymore. It f**king sucks.
Applegate has a 12-year-old daughter named Sadie with her husband Martyn LeNoble, 54. She has sought the help of a friend and a caretaker at the weekend to help out.
"I can still drive my car short distances. I can bring up food to my kid. Up, never down.
"I actually don't want to be around a lot of people because I'm immunocompromised," she said.
"I also don't want a lot of stimulation of the nervous system because it can be a little bit too much for me. I like to keep it as quiet and as mellow as possible."
Applegate received her diagnosis shortly before production began on the third and final season of Dead to Me began filming.
"None of us knew I was going to be sick and gain 40 pounds from medication and have immobility."
Applegate gave a special shoutout to her Dead to Me co-star, Linda Cardellini, 47. "I'm probably not going to work on-camera again, but I'm so glad that I went out with someone who is by far the greatest actress I've ever worked with in my entire life, if not the greatest human I've ever known."