Broke Heiress Cannot Access $12 Million Fortune Until She Gets A Job
Featured Image Credit: @Steve_Marshall9//Twitter
A 'broke millionaire' currently living on welfare is being denied access to her inheritance fortune.
However, the inheritance has been frozen by family members and trustees of the 26-year-old heiress' father's will.
Her family have since spoken out about the alleged clauses within Clare's father's will.
Clare's cousin, Jimmy, claimed the heiress can 'access all the money [she] likes' if she meets two simple clauses.
He told 9 Now's A Current Affair: "One clause was to get a job. The second clause was to contribute something to society."
However, Clare has refuted the two clauses as being impossible for her to achieve.
Clare has argued that she is unable to get a job because she has Attention Deficit/Hyperactivity Disorder (ADHD) and high-functioning autism.
She also blames National Disability Insurance Scheme (NDIS) funding cuts for making the clause more difficult to achieve.
The 26-year-old has resultantly asked her family to 'please stop with the whole point of [her] getting a job'.
She continued: "I understand why these people want me to be a functioning member of society, however, you have to look at my diagnosis and realise that is not going to happen. I am not going to learn how to drive because I have ADHD. I have the attention span of a gnat."
Clare's wife Lauren has also argued that the 26-year-old is unable to take on a job.
"She doesn't have an executive function in the head. Our cats would not get fed, they would starve - because she would not remember that they need to eat," Lauren said.
Clare resolved: "It's not going to happen. I am broke constantly and can't do anything about it."
Clare currently lives with Lauren and the pair's daughter in the western suburbs of Sydney. Opposed to when her father was alive and she received $500 every week, she is now living off of welfare payments from Centrelink.
She alleges her father, stockbroker Chris, 'financially abused' her by continuously 'cutting her off' when he was alive.
Chris passed away earlier this year in January.
Despite her health complications, Clare has worked before. However, it took less than an hour for her job as a barista to fall through.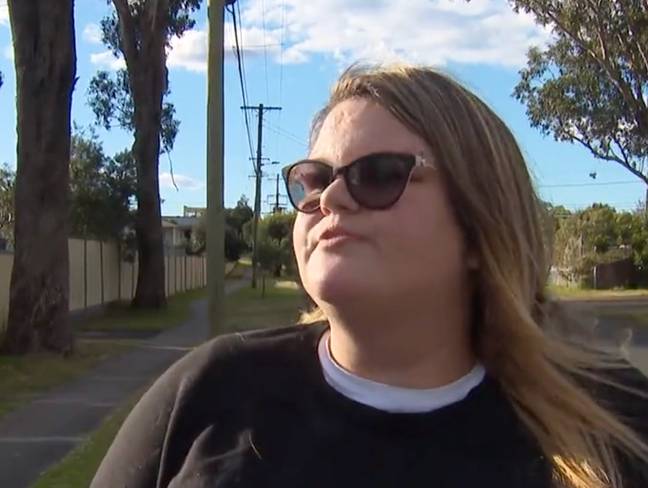 She also completed part time work for Autism Australia.
However, the 26-year-old has argued that employers aren't enthusiastic about 'giv[ing] people a chance' anymore because of the cuts to the National Disability Insurance Scheme meaning that while she still has a carer, less funding is available.
Clare has since decided to go to court to contest the grounds of the will.
She's argued that she is 'suffering' as a result of not being granted what she is owed in the will and has called the inheritance 'rightfully [hers]' despite having not fulfilled the two clauses.
However, her family have dismissed her claims of why she is unable to work as excuses.
They said: "We'd like her to get a job and contribute to society. Instead of her agreeing to her dead dad's wishes, she turned around and sued her trust.
"We are at our wits end. We have done nothing but love Clare."
If you've been affected by any of these issues and want to speak to someone in confidence, contact Scope via their website, via email, or on 0808 800 3333. The line is open 9am-6pm Monday to Fridays, and 10am-6pm Saturdays and Sundays
If you're experiencing distressing thoughts and feelings, the Campaign Against Living Miserably (CALM) is there to support you. They're open from 5pm–midnight, 365 days a year. Their national number is 0800 58 58 58 and they also have a webchat service if you're not comfortable talking on the phone