The Weeknd called out over his response to 'torture porn' accusations made against his new series
Featured Image Credit: Sipa US/Alamy Stock Photo/HBO
The Weeknd has been criticised online for his response to accusations that his new series is 'torture porn', having hit back at an article claiming the show was in 'turmoil'.
The singer and actor is set to star in the HBO series The Idol, which follows popstar Jocelyn (Lily-Rose Depp) as she navigates the murky waters of the music industry – meeting Tedros, a mysterious LA nightclub owner played by The Weeknd, who just so happens to run a secret cult.
It recently became the subject of a new Rolling Stone article titled 'The Idol: How HBO's Next Euphoria Became Twisted "Torture Porn"', in which the outlet claims the project is struggling amid an allegedly poor working environment, script rewrites and budget issues.
Three sources interviewed for the piece said scripts from director, writer and co-creator Sam Levinson contained 'disturbing sexual and physically violent scenes' between Depp and The Weeknd's two characters, saying it was like 'sexual torture porn'.
Production sources also alleged that Levinson increased the explicit content found in the original version from Amy Seimetz, whose exit was put down to a 'new creative direction' from HBO.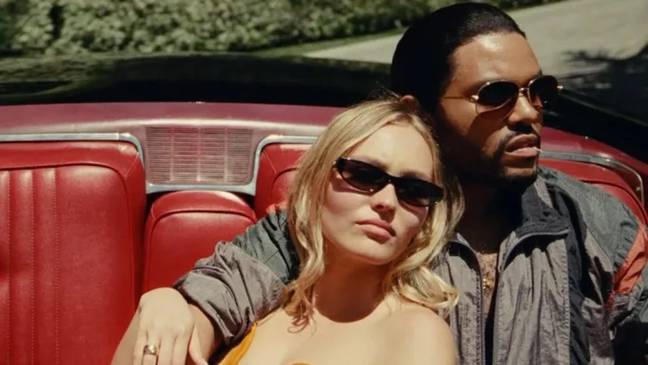 In response to the Rolling Stone article, The Weeknd – real name Abel Tesfaye – shared a video on Twitter, writing: "Did we upset you?"
In the clip, he is in character sitting beside Depp's Jocelyn as a character played by Dan Levy pitches them an idea to do a photo shoot for the cover of Rolling Stone.
"Rolling Stone?" The Weeknd says.
"Aren't they a little irrelevant?"
He goes on: "Rolling Stone has 6 million followers on Instagram, half of them probably bots. And Jocelyn has 78 million followers, all real I'd assume. So she does a photo shoot, she tags them, they get her followers. More money for Rolling Stone, nothing for Jocelyn."
While some viewers hailed the response as 'brilliant marketing', others criticised the star's approach.
"As a longtime fan this is extremely disappointing coming from you," one said.
Another wrote: "This was a bad idea babes…"
A third commented: "Yeah, that's, that's not great. This isn't exactly the response you wanna have to the allegations that are currently being thrown around, but do you."
A fourth added: "Not cool bro."
In a statement to Variety, HBO said: "The initial approach on the show and production of the early episodes, unfortunately, did not meet HBO standards so we chose to make a change. Throughout the process, the creative team has been committed to creating a safe, collaborative, and mutually respectful working environment, and last year, the team made creative changes they felt were in the best interest of both the production and the cast and crew."
UNILAD has reached out to HBO and representatives for The Weeknd for comment.