The Boys creator says Amazon told him 'f**k no, you have to cut!' Homelander masturbation scene
Featured Image Credit: Amazon
The Boys co-creator revealed the one scene Amazon told them they had to cut during season one of the hit show.
The Supes have had more than their fair share of shocking scenes across The Boys' three seasons - and that doesn't look set to change with the fourth - but there was one particular part that Amazon Prime Video insisted showrunners leave on the cutting room floor.
During a Reddit Ask Me Anything back when the show was first released, co-creator Eric Kripke revealed: "There was one scene that Amazon said, 'F**K NO, you have to cut'.
"I couldn't quite understand why considering everything else we have in the show, but: Homelander (played by Anthony Starr), after being dressed down by Stilwell in episode two, was standing on one of the Chrysler building Eagles.
"He pulled his pants down and started jerking off, mumbling, 'I can do whatever I want' over and over again until he climaxed all over New York City.
"We shot it! Oh my God, Anthony was the BEST in that scene. Amazon seemed to think it wasn't necessary. I thought it told me something about his psyche. To be clear, they've been great, that may have been the ONLY fight I lost in Season one."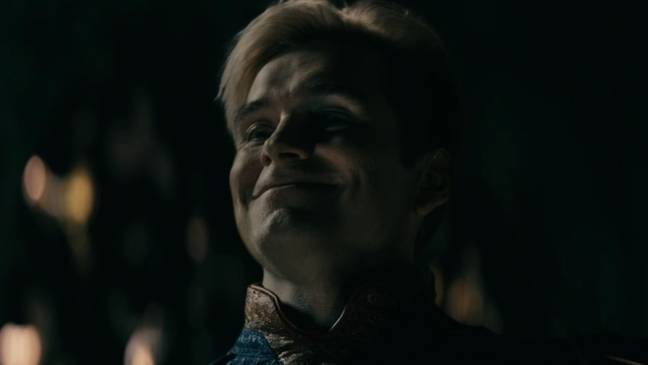 Now, fans of the show may be reading this and thinking that the scene seems familiar - and you'd be right, because it did actually turn up at the end of season two.
Good to know that Starr's, erm, hard work didn't go to waste, eh?
Back in January, Fleet wrote on Twitter: "I think I just saw the most disgusting thing I have seen working in this business thus far."
During an interview with Variety earlier this year, he said: "There has to be a ceiling, but we can't seem to find it."
Thinking about one particularly bonkers scene, he recalled: "I was looking at the person I was opposite, and I said, 'What are we doing? I can't believe this! I could have done anything else with my life, but here I am doing this?'
"It was truly the most bizarre thing I've ever done." I can't wait to see it.