People are pointing out all the things That '90s Show got wrong about the '90s
Featured Image Credit: Netflix
For a lot of people that lived and grew up in the 1990s, That '90s Show is the perfect opportunity to reminisce about old times.
That '90s Show is a recently released series on Netflix that is set in the summer of 1995, where Leia Forman (played by Callie Haverda) makes friends with a new generation of Point Place kids while visiting her grandparents in Wisconsin.
Alongside Haverda, the cast features Debra Jo Rupp, Kurtwood Smith, Ashley Aufderheide, Mace Coronel, Reyn Doi, Sam Morelos and Maxwell Acee Donovan.
The series was created by Bonnie Turner, Terry Turner, Lindsey Turner and Gregg Mettler and fans have been loving it so far.
But since it's release on the streaming service last month, something that has been picked up on is what That '90s Show actually got wrong about the 90s.
It certainly isn't alone in making mistakes about the era it is set in, as That '90s Show's predecessor - That '70s Show - also had a number of howlers.
As for the That '90s Show though, there were a few obvious things viewers have spotted that the show got completely wrong about the decade.
1) 2013 revamp of stadium included in show set in 1995
As per Ranker, the first mishap is a picture of the Lambeau Field stadium behind Leia at The Hub in episode 5.
The framed picture of the Wisconsin stadium in That '90s Show is actually a photo of the renovated field that was completed in 2013.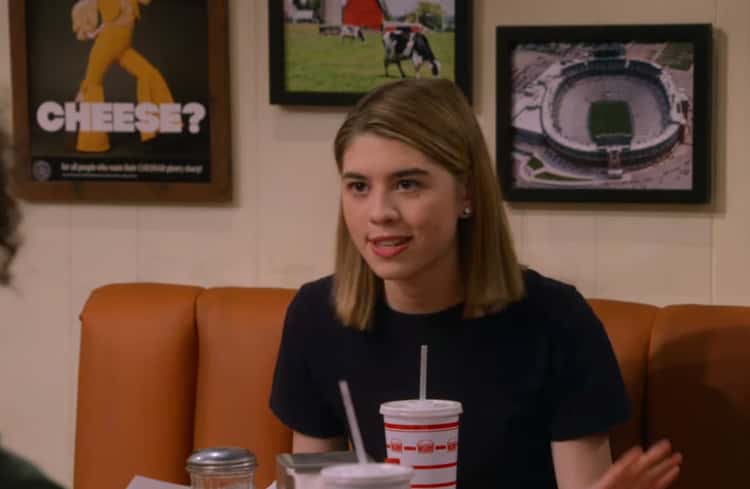 Back in 1995, the stadium had an iconic perimeter that is missing from the photo in the TV series.
2) Ozzie wears a modern sweatshirt
Another 90s mishap involved Ozzie wearing The Phantom of the Opera merch in the third episode.
But rather than wearing 1990s version, which had a rose by the title, Ozzie was boasting a sweatshirt embodying the modern iteration of the musical.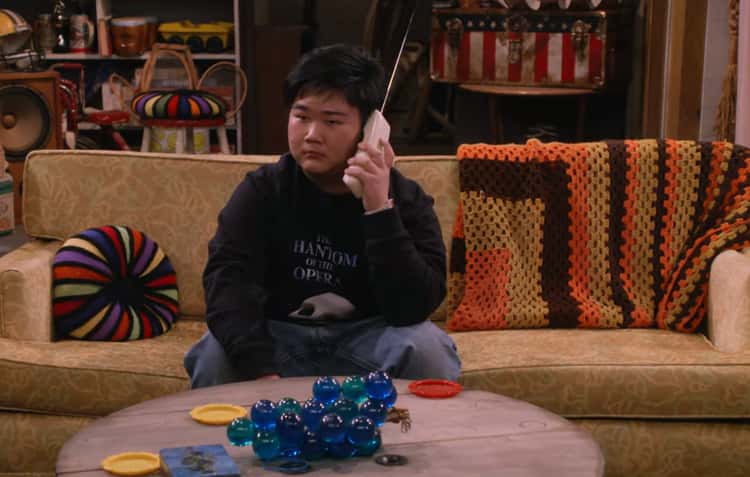 3) Quote from film that wasn't released for another three years
Another scene that people have noticed is actually a piece of dialogue between characters, rather than something sticking out from the furniture on set.
It is from the third episode, as Gwen tells her mother: "Thanks for the ride, but could you go get your groove back somewhere else?"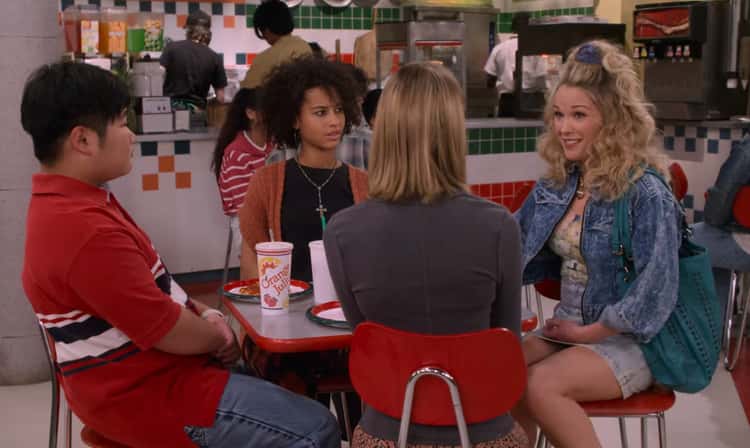 The Ranker states that this is a reference to the film and novel How Stella Got Her Groove Back.
The story, about a woman who finds herself in Jamaica, did not release as a film until 1998, with the book coming two years earlier in 1996 - a year after the show is set.
4) Doritos logo from 2013 spotted
That '90s Show also got it wrong when it came to crisps, a real crime in some people's eyes.
In the show, the logo that is seen on the popular cheesy chips is in fact a logo that was first introduced back in 2013, a whole 18 years after the show is set.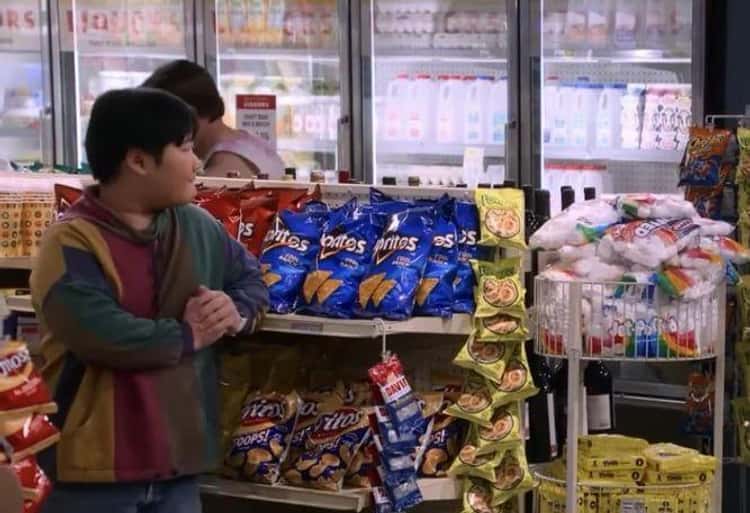 5) 2021 Pringles found in 1995
Another food mishap next, as a can of Pringles spotted in the background of one particular scene.
But the logo that was printed on this can was in fact the modern logo for the crisps favourite, one that was actually first introduced in 2021.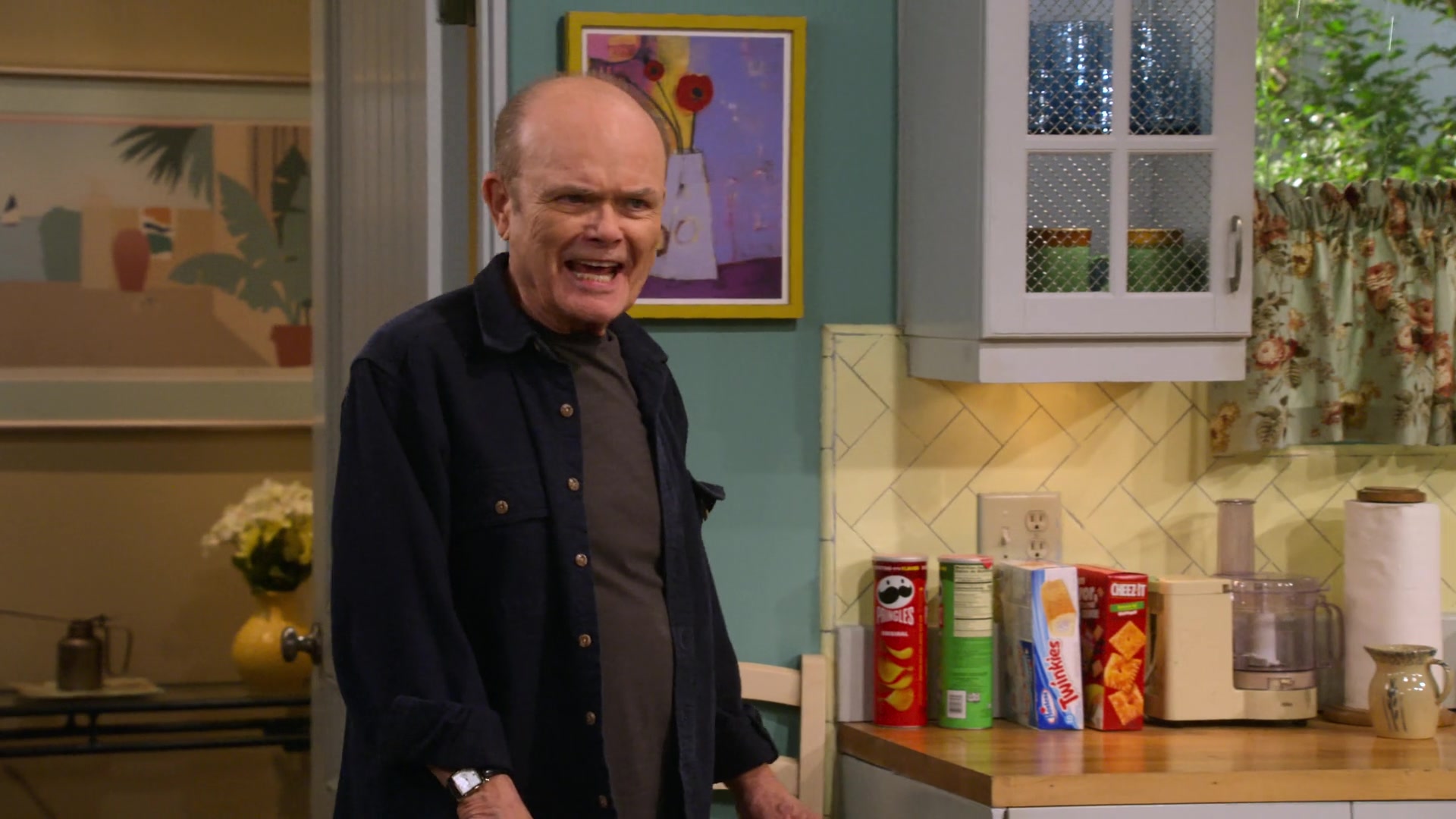 6) Donkey Kong video game characters look from the noughties
In the second episode of the series, Leia hallucinates that her grandparents are Donkey Kong characters after getting high.
But fans seem to think that the characters are not animated from 1995's Donkey Kong Land or Donkey Kong Country 2: Diddy's Kong Quest.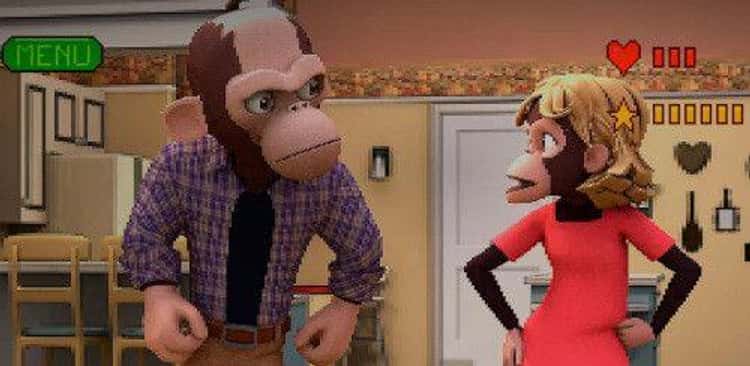 Instead, fans believe the characters are from 2004's Donkey Kong Jungle Beat, which is nine years in the future.
7) Gwen singing a song that hasn't been released yet
In episode one, Gwen is belting out Alanis Morissette's anthem 'You Oughta Know'.
But the show started on 3 July 1995, which is three days before the song actually released.
So unless Gwen has exclusive access, this one is a mishap, too.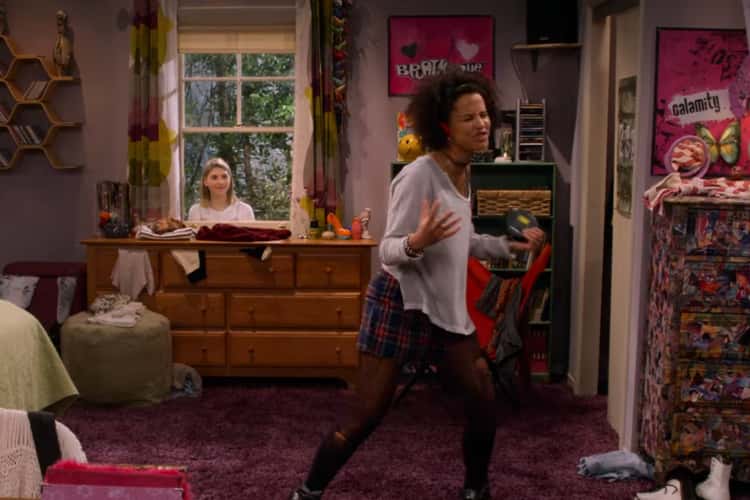 There are just a few scenes where That '90s Show got the 90s completely wrong.
Let us know if you have spotted any others in season one!