Rachel Zegler leaves Twitter amid backlash following Hunger Games trailer
Featured Image Credit: UPI / Alamy Stock Photo / Lionsgate
Rachel Zegler is seemingly saying goodbye to Twitter after the release of the trailer for Hunger Games: The Ballad of Songbirds and Snakes.
Overall, the reaction to the Hunger Games prequel trailer has been overwhelmingly positive - particularly *that* nod to Katniss Everdeen's iconic bow.
But, as we all are well aware, people on the internet can be mean and will find a way to be mad about pretty much anything.
In the upcoming film, Rachel will play Lucy Gray Baird, District 12's tribute for the 10th Hunger Games, mentored by a young Coriolanus Snow.
Rachel looks perfect in the role, and most people are thrilled to see her do the character justice.
But a quick scroll through Twitter will show you that some people aren't so happy about her casting - or about her in general.
This week, she took to Twitter to announce that she'd be leaving the app for the time being, writing: "Sending you love while you figure it out."
She followed this up with a simple: "Bye bird app," accompanied by a 'heart hands' emoji.
The actor has still not explicitly stated why she has decided to quit Twitter.
And this isn't the first time that Rachel Zegler has been unfairly criticised because of her casting in a hit film.
When the actor was cast as Snow White in Disney's live-action remake, she was subject to a whole lot of unnecessary backlash from people who didn't believe she was the right fit for the typically pale fairytale character.
"When it was announced, it was a huge thing that was trending on Twitter for days, because all of the people were angry," she said in an Actors on Actors interview with Andrew Garfield.
"We need to love them in the right direction. At the end of the day, I have a job to do that I'm really excited to do. I get to be a Latina princess."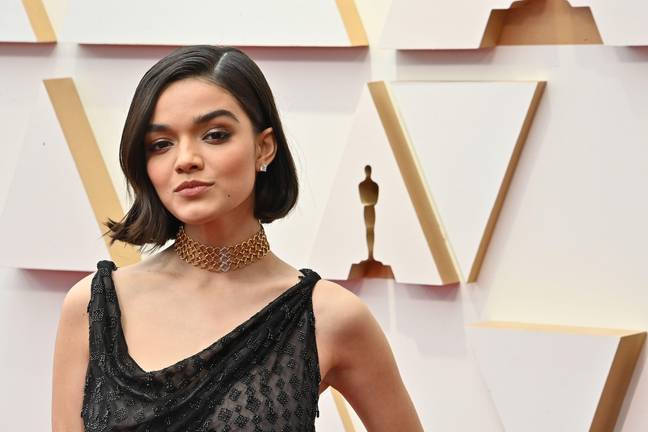 Trying to figure out where this Rachel Zegler hate was coming from, Redditors got to talking.
"She's a kid who's been subjected to more exposure and criticism in the last 2 years than anyone was meant to experience in a lifetime," commented one user.
"She's literally just an annoying teen theatre kid. She hasn't done anything worthy of serious criticism imo," suggested a second.
Discussing her apparent decision to leave the social media app, a third added: "I personally think this is a good idea. She has been unfairly bullied constantly. People really forget how young she really is. I hope she stays off twitter for her own mental health."
UNILAD has reached out to Zegler's reps for comment.