Netflix announces when crackdown on password sharing will begin
Featured Image Credit: Shutterstock
Netflix have announced when it will finally begin its password crackdown and fans are not happy about the news.
The streaming giant is trying to boost its revenue and subscribers, as it faces stiff competition from other platforms such as Disney+, iPlayer and Amazon's Prime Video.
However, there is some hope for box set bingers as the crackdown is set to run over several months.
In a blog post by the brand, Netflix also revealed that it would also be closing down its DVD-by-mail service – which helped to launch the brand in the early noughties.
Having survived the fall of other DVD rental services like Blockbuster, the final discs will be sent out on September 29th and the delivery scheme will come to an end after 25 years.
Whilst many fans might be curious about the nostalgic system, most were eager to learn more about the expected password crackdown – which was made public in March 2022.
Ironically, the streaming giant had previously encouraged users to share passwords as the business grew to be a global platform.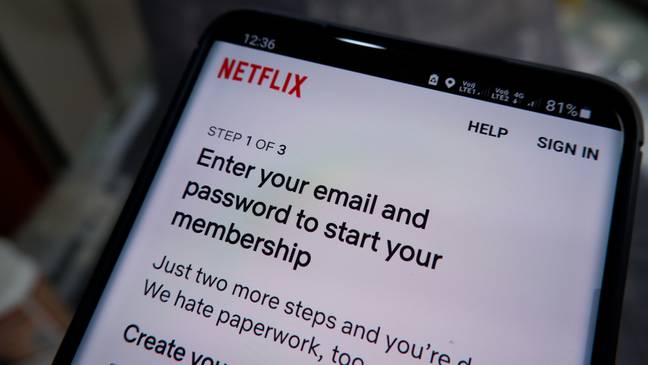 In a (now) rather embarrassing tweet in 2017, the Netflix's Twitter account told users: "Love is sharing a password."
Sadly though, all good things must come to an end and the platform has announced this week that it will be beginning the password crackdown from April onwards.
The new policy will be rolled out across the US and other countries, with subscribers in Canada already beginning asked to pay an additional fee when sharing a password with family or friends at a different address.
In their first results statement for this year, Netflix said: "We learn more with each rollout and we've incorporated the latest learnings, which we think will lead to even better results."
It continued: "We are planning on a broad rollout [of the password sharing crackdown], including in the US, in Q2."
If you are unsure what they mean by Q2, it essentially means the finical period from April to June and this is when UK users might get their first warning about the password crackdown.
Despite the backlash against the change, Netflix said it was 'pleased' with how people had reacted so far to the new policy.
They told the press: "We're pleased with the most recent launches of paid sharing, and while we could have launched broadly in Q1 [the first three months of 2023], we found opportunities to improve the experience for members."
When it was announced back in 2022, the streaming giant lost over 200,000 subscribers – its first major decline in a decade.
Best get binge-watching now then – you have been warned!