Disturbing case of woman whose ghost 'solved' her own murder
Featured Image Credit: If Walls Could Talk
The spirit of a murdered woman is thought to have helped solve her own death in a baffling case from the 1970s.
Respiratory therapist Teresita Basa was brutally murdered and left naked under a burning mattress in her home back in 1977.
Despite interviewing those close to her, police had no leads as to who the killer was - with one of the few clues being a note in her diary that read 'Get tickets for A.S.'
Six months after the murder, the case remained unsolved until the police received an odd tip from a member of the public.
Surgeon Dr Jose Chua, whose wife was also a respiratory therapist at the same hospital Basa had worked at, told police his wife had been 'possessed' on three separate occasions by the spirit of Basa.
He said during these incidents his wife appeared to be in a trance and would speak in Basa's native language Tagalog, which his wife knew but rarely used.
According to Chua, through his wife Basa said: "Doctor, I would like to ask for your help. The man who murdered me is still at large."
He went on to say the spirit told him she had been killed by a man named Allan Showery, who had come round to repair her TV, but ended up killing her and stealing her jewellery.
Detectives decided to check out the tip, despite its unusual background.
Detective Joseph Stachula told author Adam Selzer: "I talk to pimps, prostitutes, drug addicts in the Belmont area.
"Dr and Mrs Chua are educated, intelligent people who live in a $90,000 house – a distinct change for me.
"I wanted information on this murder. I listened and acted on what they told me."
Cops visited Showery's apartment and discovered that his partner was wearing some jewellery that belonged to Basa.
Initially, Showery denied any involvement in the killing, but later he signed a confession admitting to stabbing and robbing Basa before lighting the fire and leaving.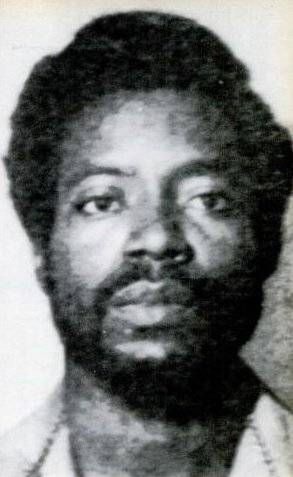 However, he later recanted the confession and claimed he had been forced into it after police told him they would arrest his pregnant partner.
Eventually, the case went to trial but the jurors couldn't agree on the verdict and it was declared a mistrial.
Ahead of a new trial, Showery once again admitted his guilt and changed his plea. He was sentenced to 14-years for murder, robbery and arson.