Selma Blair says Dead To Me star Christina Applegate is 'nailing' Multiple Sclerosis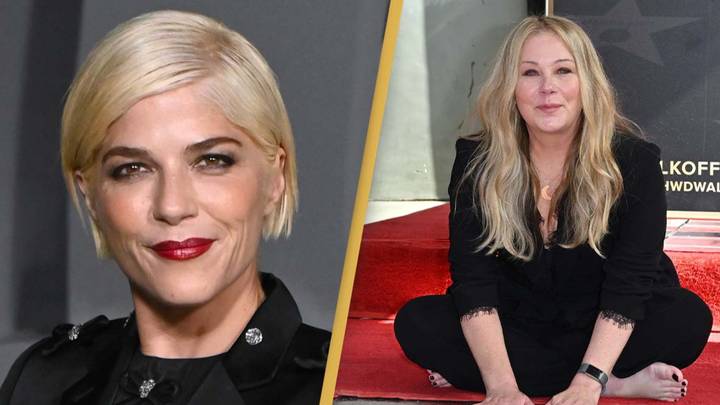 Featured Image Credit: Shutterstock
Selma Blair has said that Christina Applegate is 'nailing' her management of Multiple Sclerosis (MS).
It can also cause those with the condition to suffer from problems with vision, arm or leg movement, sensation or balance.
Now, Selma Blair - her long-time friend and former co-worker - has said that Applegate, who was awarded a star on the Hollywood Walk of Fame last week, is battling with the condition in the same way that she would with anything that life throws her way.
Blair said to Entertainment Tonight: "There has not been one thing that she's done that I haven't been like, 'Nailed it,' and she's nailing just being who she is with this MS."
Applegate has not had an easy time of it when it comes to her health as back in 2008, the Bad Moms actor was diagnosed with breast cancer.
Although they caught her cancer in the early stages, she underwent a double mastectomy and had her ovaries and fallopian tubes removed in 2017 after discovering she was a carrier of the BRCA1 gene.
In light of all her health issues, Blair has called Applegate 'a strong one.'
"She's such a nurturer. If you need something, she's at your house. There have been things that I had been unglued, and she's like, 'I'm outside. Answer the door.' She's just amazing and strong and fun."
The Cruel Intentions actor was diagnosed with MS herself back in 2018 and offered her support to Applegate for mobility accessory options when she heard that she was also diagnosed with the autoimmune disorder.
She said: "I'm more like, 'OK, if you need help with canes,' and that stuff, 'cause I'm like, really into all of that, like all the things that help me get around, but she's getting it locked down.
The pair first met and worked together around 20 years ago on the set of the 2002 romantic comedy The Sweetest Thing.
"Oh gosh, I've known Christina for so many years," the 50-year-old told the outlet.
"We're really close, and I'm just a fan of hers."
If you're living with MS and need emotional support or information about the disorder, call MS Society's Helpline for free Monday to Friday 9am to 7pm (except bank holidays) on 0808 800 8000 or visit their website.