Tiger Woods slammed by women's group for passing tampon to fellow golfer
Featured Image Credit: CBS
Tiger Woods has been slammed by a women's group for passing a tampon to his playing partner in what he described as a 'prank'.
The 47-year-old golfing champ faced backlash from the online community for the stunt, which unfolded at the Genesis Invitational tournament in California this week.
Woods went up against Justin Thomas in his first PGA Tour event in seven months, where he placed the menstrual product into the hand of the 29-year-old golfer.
Thomas immediately threw it to the ground before the pair burst out laughing.
Considering Woods pulled the prank after outdriving his playing partner on the ninth hole, some have taken it as him insinuating Thomas was 'playing like a girl'.
The Women's Global Empowerment Fund, which supports women through economic, social and political programs, has since spoken out against the misguided stunt.
Kara Sugar, CEO of the organization, told TMZ: "Tiger's tampon moment was not only misogynistic but also tone-deaf and straight-up disrespectful to women and girls all over the world."
She went on to ask whether he's suggesting 'periods are embarrassing or shameful or a sign of weakness?'
The outlet added that the group is disappointed as Woods is a 'grown man with a daughter' and it feels the 'joke distracts from the serious issues involving mental health and periods, which women and girls around the globe face'.
Sugar's comments echo those from other representatives who felt the prank was offensive to women.
Alex McDaniel, managing editor of USA Today's For The Win, tweeted: "If Tiger spent three months a year bleeding and coping with period pain, they'd make a whole-ass documentary about how champions overcome insurmountable obstacles."
Fellow athlete Anna Caplice, a rugby union player, also chimed in on the conversation, stating: "If the world generally respected women I would be able to see the funny side of this. But it doesn't. So I don't."
Amid the backlash, Woods has received a number of supportive messages online, with some arguing that he 'doesn't deserve to be cancelled' over the incident.
Nonetheless, he has since apologized to those who were upset by the situation.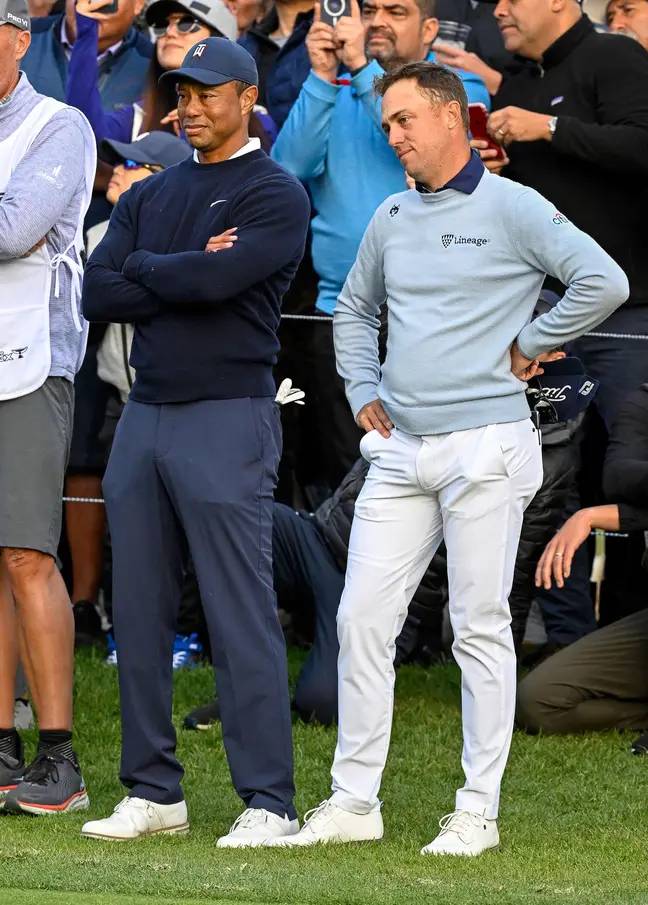 Speaking to talkSPORT, he said: "Yeah it was supposed to be fun and games but obviously it hasn't turned out that way.
"If I offended anybody it was not the case, it was just friends having fun and, as I said, if I offended anybody in any way shape or form, I'm sorry.
"It was not intended to be that way it was just... we play pranks on one another all the time and virally I think this did not come across that way - but between us it was different."