How judge determined 'adopted child' was really 22-year-old woman
Featured Image Credit: Investigation Discovery/Dr Phil/CBS
A new documentary about Natalia Grace, the 'adopted child' who turned out to be a 22-year-old woman, reveals how the judge eventually determined she was really an adult.
However, within hours of the adoption, they began to pick up on strange signs that not everything was as it seemed with their daughter, who has a form of dwarfism called spondyloepiphyseal.
The wild story is now being explored in a new Investigation Discovery documentary, The Curious Case of Natalia Grace, which features interviews with family members, former neighbours and friends.
By the end of 2012, Michael says they realised they'd been 'living with a sociopath', and decided to get to the bottom of how old she was.
The family filed a motion in Indiana's Marion County Court for her case to be heard, with Michael saying the aim was to 'have her age corrected to something more appropriate'.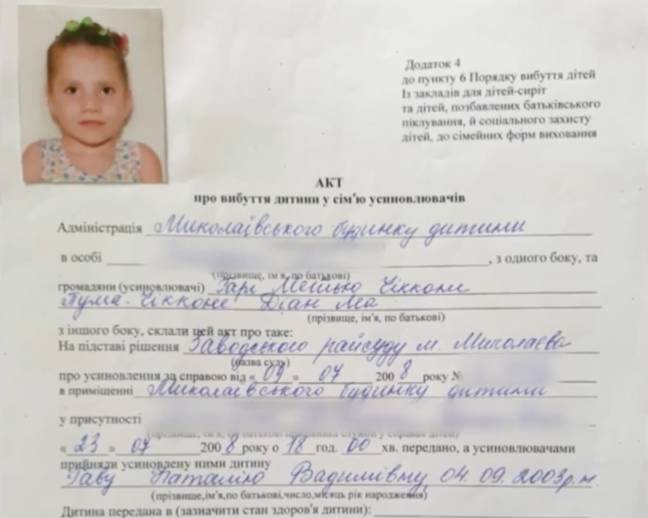 Legal expert Beth Karas explains in the six-part series: "The judge had a petition prepared by an attorney that would lay out the arguments for why this person is not the age they believe she is – she is actually an adult.
"Nobody knows quite what age, but she has not grown in four years, so the judge came up with his own little formula: 'Well, you stop growing at 18 – if she hasn't grown in four years then she's at least 18 when she entered their lives. And I'm gonna add four years'.
"He said, 'Okay, I find you 22'."
Michael adds: "At the time that she was re-aged, I knew she was an adult. Did I know it was 18, 22, 35, 150? No."
Natalia was eventually given a new birth certificate with a new date of birth of 4 September 1989, along with a new Indiana I.D.
Michele Jackson, Barnett's attorney for re-aging Natalia, says: "At the time of the re-aging, there was good, solid documentation of an approximate age. And she had a primary care physician that looked at all of it and also provided evidence. So that doctor was looking at lots of other doctors' information and coming up with a determination.
"And then at that point, when it's such a huge amount of years, you just have to say, 'What makes the most sense based upon the evidence and the professionals, what they think? And that it's in the best interests of the child to change their age?'
"You know, I'm not the doctor and I'm not the judge, but I felt like it was based on something credible."
But while Karas says re-aging is 'not unusual', she suggests the extent of the change to Natalia's age doesn't quite 'make sense' to her.
"It does happen in international adoptions," she continues.
"A couple of years might be shaved off the age of the child because it's more attractive to adoptive families, the younger the child is. At least, that's the belief.
"So, all I can buy are a couple of years, right? Like, she's not really eight, she's 10 or 11 or something. But to jump 14 years to 22? It doesn't make sense."
The plot also thickens in the documentary, when we see an investigator tracking down Natalia's biological mother, Anna Gava, in Terniva, Ukraine, in 2020.
At the time, Gava says frustratedly via a phone call with her sister Tatyana: "It is 17 years, they are all going here and there to me."
Karas points out that this could indicate Natalia was actually a child when she was adopted after all.
"This woman, Anna Gava, who is supposedly Natalia's biological mother, just said she's been going through this saga for 17 years," she says.
"Well, she said that in 2020 – do the math: that means Natalia may really have been born in 2003, which is what she has said all along."
UNILAD has reached out to Marion County Court for comment.
The Curious Case of Natalia Grace will air for three consecutive nights on Investigation Discovery, starting on 29 May.