Gabrielle Union reveals a Bring It On sequel all about the Clovers is in development
Featured Image Credit: Universal Pictures.
Start warming up those spirit fingers because a Bring It On spin-off movie all about the Clovers has been confirmed.
"We've been developing a sequel that centers on the [Clovers]," she said.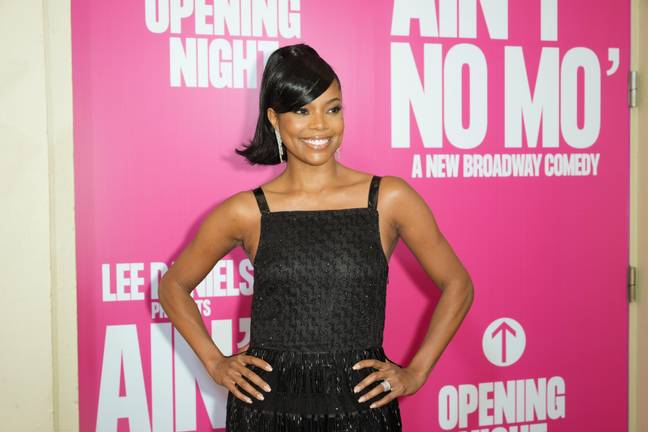 Looks like the spirit stick is being passed on, and thank god.
"We've been developing a sequel forever," Union told the outlet.
"But for folks who don't exactly understand how long development can take in Hollywood, that could be five minutes or 50 years."
The 50-year-old sparked rumors of a follow-up film in August lasted year when she tweeted on the film's 22nd Anniversary: "Hmmmm so Isis might have a teenager #BringItOn."
A month later, she pitched to Entertainment Tonight: "Imagine if her daughter was, ya know, a high stepper from Jackson State, Hawthorne State or Hampton. There's so many forms of cheerleading that we don't get to celebrate."
She added: "The possibilities are endless."
The original flick followed Torrance Shipman (Kirsten Dunst), the captain of her cheerleading squad, the Toros, who are preparing for a national competition.
However, things come to a screeching halt when Torrance discovers their former captain, 'Big Red', ripped off a routine from the East Compton Clovers led by Isis (Union).
The Toros are forced to start from scratch and develop a new routine, while the Clovers must scramble to come up with travel expenses for the championship.
Released in 2000, Bring It On went on to earn USD $90.5 million (AUD $129.8 m) at the box office.
While the flick has since become a cult classic, Union revealed she made changes to the original script.
Despite the film trying to be more 'socially conscious', foregoing 'white-savior tropes', she panned the writing for conveying Isis as a 'bad stereotype'.
She told Vogue in 2020: "There was a line in the original script that was like, "Meow! Me-gonna-ow you! My nails are long, sharp, and ready to slash!"…. Huh? And that girl ends up at UC Berkeley?
"How did girls from Compton talk in their minds? How about we make her a very clear leader where her path to cheer justice is done with more class and dignity but also justifiable anger.
"She doesn't need to speak in made-up, Blaxploitation dialogue."