Christopher Nolan calls Cillian Murphy and Robert Downey Jr. two of the greatest actors of all time
Featured Image Credit: BBC. Marvel/Disney
Christopher Nolan's next film has a cast so full of stars you might think you've been shot into outer space for a quick moment.
But, according to the iconic director, there are two that stand out above the rest.
Nolan has gone on the record to claim that Peaky Blinders star Cillian Murphy and none other than Iron Man himself Robert Downey Jr are two of the greatest movie stars in Hollywood right now.
The dynamic duo join forces in Nolan's upcoming film Oppenheimer, which is based on the life of atom bomb creator J. Robert Oppenheimer.
Murphy and Downey Jr. are joined on screen by a stellar cast that includes Matt Damon, Florence Pugh, Rami Malek, Gary Oldman, Josh Hartnett and Kenneth Branagh.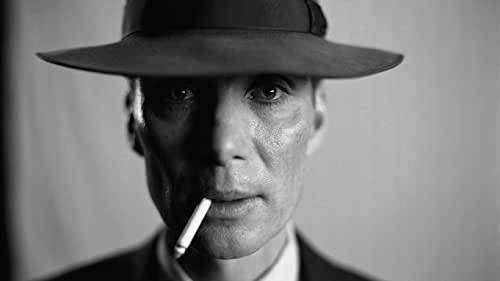 Later in life, he expressed regret at his part in the development of nuclear warfare.
Speaking about the Peaky Blinders star to Total Film, Nolan said: "I've always known since I first met him – however many years ago it is now, almost 20 years – that he is one of the great actors, not just of his generation, but of all time."
The Dunkirk director revealed he has been waiting to give Murphy the perfect project in which the actor can really show off his sublime talent.
He said: "I've been waiting for the project, and I know he has too, where we can collaborate with him as the lead, and I could put the most enormous weight - cinematic weight - on his shoulders, and watch him carry that burden.
"It was such a thrill to be able to call Cillian, and say, 'This is it',."
Opposing Murphy comes Downey Jr.'s character, Lewis Strauss, who was then-chairman of the US Atomic Energy Commission and, as history tells us, wound up clashing with Oppenheimer.
"We all know that Robert Downey Jr. is one of the great movie stars," Nolan told Total Film.
"It's so easy to forget that he's also one of the greatest actors of all time.
"Watching him lose himself in that performance, and completely lose himself in a character in this way, was just an incredible reminder of just what an amazing actor he is."
Oppenheimer arrives in theaters on July 21, 2023.