Fans shocked as Jada Pinkett-Smith calls husband Will by his real name in birthday post
Featured Image Credit: Lionel Hahn/Getty Images/Instagram/@jadapinkettsmith
I was today year's old when I learnt that Will Smith isn't just called Will Smith.
The Hitch actor celebrated his 55th birthday yesterday (Monday September 25), and his wife Jada Pinkett-Smith penned a heartfelt tribute to her husband of almost 25 years.
In the sweet post to her husband, Jada shared a throwback snap of them with their children Willow, 22, Jaden, 25, and Will's son from his marriage to Sheree Zampino, 30-year-old Trey.
They were all wearing white outfits as they smiled in the cute family photo.
The Matrix star wrote in the caption: "I am so glad you were born on this day. Without you I would not have experienced the greatest joy of my life… the love of our family.
"On this Divine assignment we've chosen to walk together, I am grateful for the wells of laughter along the trails of tears we've shared.
"Thank you for helping me learn to embrace it all … with a smile. Here's to 100+ more birthdays full of growth, acceptance and joy."
And in the beginning of the caption, Jada referred to Will by his full name - Willard.
Did you know that? Nope, me neither.
I also hate to break it to you Jada, but I'm not sure anyone could make it to the age of 155...
But jokes aside, dozens of people admitted in the comments that they also had no idea that the actor was actually called Willard.
"I just found out today that Will Smith's full name is Willard not William," one person posted on X, formerly known as Twitter.
"Will Smith's first name is Willard?!?!?!?!? Wtf…" penned another.
A third added: "Will Smith real name is Willard, lmao i didn't know that."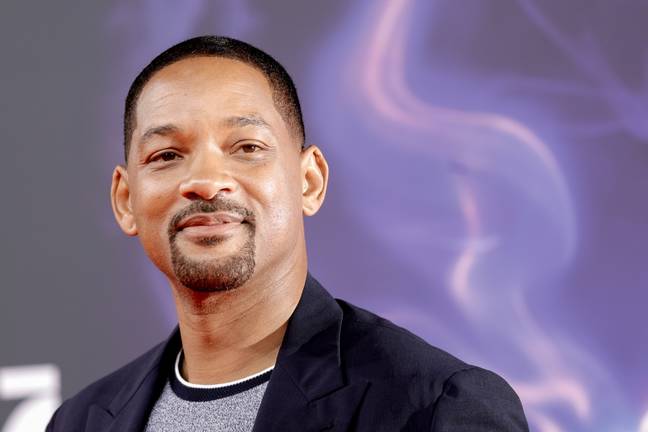 "Why did I think will smith's full name is William and not Willard?" someone else questioned.
Another said: "No way is Will Smith first name Willard."
And a fellow social media-user added: "I was todays years old when I learned that Will Smith's name isn't short for William but Willard."
I'm glad it wasn't just me.
In fact, Will's full birth name is Willard Carroll Smith II, and he arguably sounds like a character from Bridgerton.
As to where he got his name from, as you probably guessed, the 55-year-old is named after his father, Willard Carroll Smith Sr.
One of four kids, he has an older sister named Pamela, as well as younger twin siblings, Harry and Ellen.