YouTube star Logan Paul has been bitten in the privates by his dog while filming a workout video.
Paul posted the footage to his Instagram account – and his more than 20 million followers – with the thumbnail being him lying on the ground clutching his nether regions and appearing to howl in pain.
In the video, he is standing by a pool with his dog and declares he's about to show us 'how you use your dog to work out'.
The dog has its teeth firmly clamped around a rope Paul is holding, which the 27-year-old then pulls closer to himself until it's dangling right in front of his delicates.
It's at this moment that the dog decides to take another bit of the rope, but instead misses and bites Paul's privates, causing the YouTube star to fall to the ground and scream.
On the bright side, he drops the rope, which the dog happily begins to play with – so at least someone is enjoying themselves.
Paul posted the video on Instagram with the caption: "bad sound but there goes my reproducers."
Having made his name filming comedic videos and posting them online, it's entirely possible this whole video was staged and he got his dog to bite him in his goolies for a few laughs.
According to the Daily Mirror, this isn't the first time Paul has had what we'll call a brush with impotence.
The 27-year-old told Jimmy Kimmel that a previous stunt he performed left him missing a chunk off one of his testicles
He said: 'I've done some dumb stuff. Let me tell you about my testicle. I'm missing 15% of it.
"I was with my friends back in Ohio, and I was like, 'Yo, my balls hurt guys!'. You can't tell that I'm missing 15%, but it's the principle."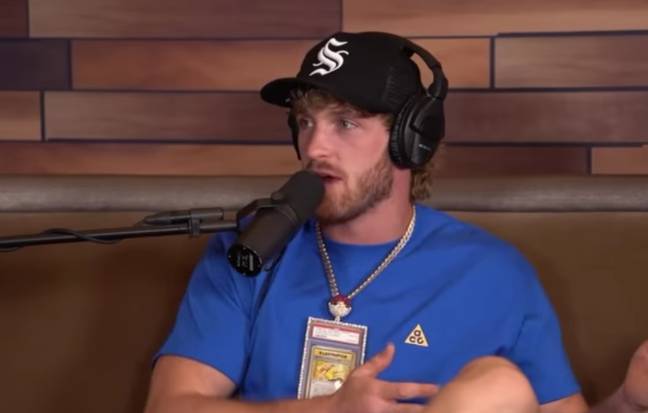 He described how his privates 'looked like a before-ripe avocado', which is a mental image that may take some time to get out of your brain.
Lots of people commenting on his Instagram post referenced his previous loss of testicular matter, with plenty joking: "There goes another 15%."
Considering some of his previous stunts include wrestling an alligator and fighting a grizzly bear, it's probably not the worst pain he's ever experienced, never mind stepping into the ring to fight boxing champion Floyd Mayweather.
By the way, we never did learn how you can use your dog to work out.