Man Convicted Of Wife's Murder In 1994 Caught By Police After 27 Years On The Run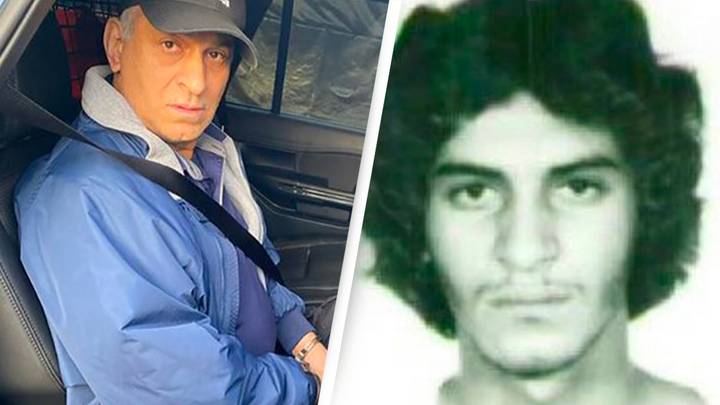 Featured Image Credit: Colombia National Police/ICE REO Boston
A man who was convicted of the murder of his wife in 1994 has been arrested after spending almost three decades on the run.
William Hernando Usma Acosta, 61, fled to the US from his home in Colombia in 1995 and has been living under the alias Carlos Alberto Rendon, the FBI has said.
Usma Acosta shot and killed his wife Laura Rose Agudelo and then shot his daughter when she tried to intervene, authorities said.
Shortly after the killing he left Colombia and entered the US illegally.
Usma Acosta was convicted of in absentia of aggravated murder, aggravated attempted murder and illegal firearm possession at Colombia's Seventh Circuit Penal Court of Medellin in 1996 and sentenced to 45 years in prison.
The FBI said his sentence was reduced to 28-and-a-half-years due to a chance in sentencing guidelines.
In June 2020, special agents from the FBI Boston Division's Violent Crimes Task Forces were tipped off that Usma Acosta may have been living in the greater Boston area and later tracked his whereabouts to Belmont.
Usma Acosta was arrested as he headed to work.
Joseph R. Bonavolonta, Special Agent in Charge of the FBI Boston Division said: "William Hernando Usma Acosta is a convicted cold-blooded killer who thought he could evade justice by entering the United States and creating a new identity for himself so he could live under the radar. He needs to face justice for what he did, and today's arrest ensures that he will.
"The Commonwealth of Massachusetts will not be a safe haven for those wanted in their native countries, and the FBI will continue to leverage our international partnerships to remove dangerous fugitives like him from our communities."
Todd M. Lyons, Field Office Director, Enforcement and Removal Operations (ERO), U.S. Immigration and Customers Enforcement (ICE), Boston said: "Today's arrest has ensured that this dangerous and convicted killer will face justice for his crimes.
"ERO Boston is proud to have been part of this joint effort with our federal partners. Acosta will no longer pose a threat to the residents of the Commonwealth thanks to the tireless efforts of an outstanding team of law enforcement professionals in both the United States and Colombia."