Girl, 6, escapes alleged kidnapper by biting his arm
Featured Image Credit: NBC/Pexels
A six-year-old girl in Miami managed to escape an alleged kidnapper by biting his arm, with her mom saying she's glad her daughter knew 'how to fight back'.
Little Ah'lyric had been outside her home when she noticed a stranger lurking.
Surveillance footage showed a Range Rover arriving at her apartment complex, with a man getting out and approaching the stairway. It later showed him running away not long after.
The moments in between saw Ah'lyric bravely defend herself by biting the suspect, with Miami Police Capt. Freddie Cruz telling NBC Miami: "This young lady – the victim – was playing outside her home, when the subject, Mr Venegas, approached her, grabbed her and started carrying her away into his vehicle.
"The young victim was able to fight Mr Venegas off, striking him several times."
Ah'lyric told put it a little more bluntly: "I bit him."
When asked where she learnt to do that, she replied: "My mommy."
Her mother, Teshia McGill, agreed that she got it 'from her momma', adding: "I'm glad she knew how to fight back."
Leonardo Venegas, 32, was arrested on Saturday 8 July on charges of kidnapping and child abuse causing no great bodily harm.
According to an arrest report, a six-year-old girl was in the courtyard of an apartment complex playing with her siblings on the Thursday beforehand when she spotted a white Range Rover park nearby.
While the other children went inside, she stayed out on the stairway, saying she was then grabbed by a man identified as Venegas.
The report said he started pulling her, but she started fighting back – at which point he picked her up and began to carry her away.
However, the girl bit him on the arm, prompting her to drop her, slap her and run away.
The affadavit said: "She stated that she was suddenly grabbed by the arm … and pulled toward the rear of the stairs. The victim began to fight back and pulled away from the defendant. The defendant then picked up the victim and began to carry her away.
"The victim bit the defendant on the arm causing him to drop her. The defendant slapped the victim and ran away towards the front of the apartment complex. The victim ran around the building towards the front to tell her aunt what had just occurred."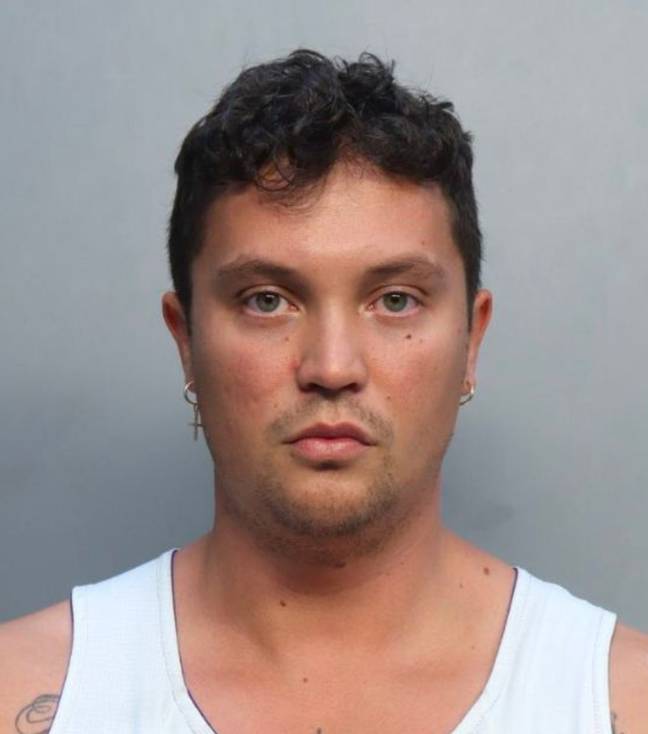 McGill urged other parents to be vigilant, saying: "Just protect your kids and look over them, keep a close eye on them, cause anything can happen in the blink of an eye."
Cruz said the case had Miami Police 'extremely worried' and 'concerned', as the incident was something that was 'not very common'.
"Luckily we were able to apprehend this individual," he said.