Florida Man Bitten By Alligator After Mistaking It For Dog
Featured Image Credit: Alamy
A man over in Florida was bitten by an alligator after mistaking the 7-foot long reptile for a dog.
The massive gator launched its attack on the 49-year-old man on Tuesday, 7 June, although thankfully it wasn't able to inflict any life-threatening injuries.
Spotting one of these scaled creatures is not all that unusual in Florida, which begs the question – how did he manage to confuse it for a four-legged fluffster?
Well, according to a report from the Sarasota County Sheriff's Office, it was all to do with the time of day.
You see, the man had been walking around the Warm Mineral Springs Motel gardens just after midnight. When he noticed a dark figure moving among the bushes, he assumed it was a dog on a leash and so didn't feel the need to move out of the way. me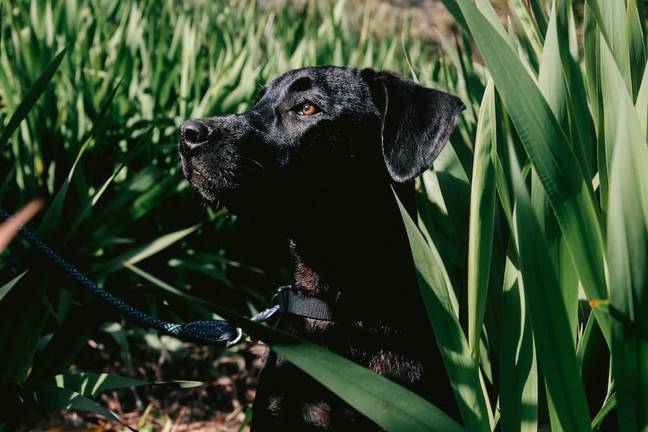 This is when the 7'11'' gator launched its attack, states the report, biting his right leg and holding on while pulling on his muscle tissue.
The man managed to escape, but as he broke free from the grips of its jaw he said he felt it tearing a chunk out of his leg.
Alex Patel, the owner of the motel, said a Sarasota County officer was already in the area on another call.
They swiftly arrived at the scene and called emergency medical services, who rushed the man to the Sarasota Memorial Hospital for treatment.
Thankfully, he didn't suffer any life-threatening injuries and has since been released, although no doubt he'll be a little more wary of any animals he comes across in the future.
As for the offending reptile, the creature was captured by an officer before the trapper arrived and took the animal away.
Speaking to media outlets, Patel said the man likes to stay at the motel from time to time.
He explained that 'the alligator was lost', adding: "There's a pond in the back, so I think that's where the gator came from."
The Florida Fish and Wildlife Conservation Commission is looking into the incident, with Senior Officer Adam Brown telling The Daily Sun: "We will provide an update when it becomes available."
Despite their prevalence, alligators rarely inflict life-threatening injuries in Florida, although residents and visitors are told never to feed them and to keep a safe distance.
And if you're walking around at night, never assume that it's a friendly dog you can see lurking in the bushes.