Convicted child rapist to be chemically castrated
Featured Image Credit: Tangipahoa Parish Sheriff's Office / Tetra Images / Alamy Stock Photo
WARNING: This article discusses topics that some may find distressing.
A convicted child rapist has been sentenced to chemical castration after serving a lengthy prison sentence.
Earlier this month, Louisiana resident Ryan Clark pleaded guilty to all four charges against him, including second-degree rape, molestation of a juvenile under 13 and sexual battery.
Tangipahoa Parish District Attorney Scott Perrilloux has since announced that the 34-year-old was sentenced to serve a total of 35 years behind bars with the Department of Corrections on March 14.
"The first 25 years of his sentence is to be served without benefits, and he will receive credit for time served," explained Perrilloux.
"He also must make no contact with the victims, register as a sex offender for life, forfeit all parental rights to all children and submit to chemical castration upon release."
Chemical castration is a medical procedure that involves the use of anaphrodisiac drugs or chemicals to stop the production of sex hormones - namely testosterone and dihydrotestosterone (DHT).
The idea behind this is that a lower testosterone level could decrease the chance of the perpetrator carrying out further sex offences.
California became the first US state to legalize the measure in 1996, where it can be used on repeat sex offenders who target children under the age of 13 as part of their parole.
Since then, a number of states have introduced their own laws on the measure, including Florida, Iowa, Georgia, Montana, Oregon, Texas, Wisconsin, Alabama and Louisiana, where Clark was charged.
The Tangipahoa Parish Sheriff's Office was first notified of Clark's indecent behaviour in July 2020 by a person the victim had confided in.
Officers were told that he carried out his crimes against the juvenile for more than a year.
Following an investigation whereby the victim was interviewed at the Children's Advocacy Center in Hammond, a possible second victim was also discovered.
Perrilloux continued: "From the information provided, a warrant was secured for Clark's arrest, and he was taken into custody by TPSO on July 17 for the charges of sexual battery and molestation of a juvenile.
"With the discovery of more information, he was later charged for first-degree rape as well."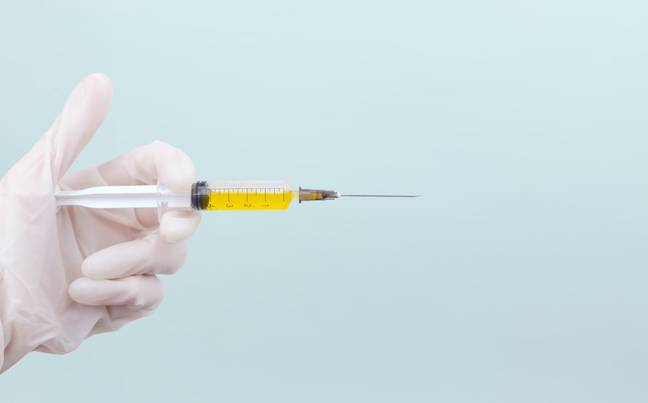 Although Clark was indicted by a grand jury for first-degree rape when the victim is under 13, he later pleaded guilty to the lesser charge of second-degree rape 'when the victim is prevented from resisting due to force or threats', alongside the other charges against him.
"Clark also has a prior conviction of misdemeanor carnal knowledge of a juvenile for receiving oral sex in a public place from a minor," the District Attorney added.
"He was sentenced to 128 days in the parish jail for that charge in 2015."
If you've been affected by any of these issues and want to speak to someone in confidence regarding the welfare of a child, or if you are a child who is being mistreated, call the ChildHelp National Child Abuse Hotline on 800-422-4453, available 24 hours a day, seven days a week