Missing man last seen at gas station nine years ago found dead and living under different name
Featured Image Credit: NEWS 8 WTNH/NBC
A man who went missing more than nine years ago has been found dead in New York state, where he had been living under a different name.
Robert Hoagland, 59, disappeared in July 2013 after last being spotted on CCTV at a gas station in Newtown, Connecticut.
Officers had been asked to check on Hoagland after he didn't show up to pick up a family member at John F Kennedy Airport in New York.
Concerns were also raised when he didn't show to work that same day.
Investigators later said they found his wallet, medication and cell phone at the family home, along with the family's cars.
Now police have confirmed he has been found dead in Rock Hill, New York, and had been living under a different name some 89 miles away from where he went missing.
Hoagland's remains were taken to Sullivan Country Coroner for an autopsy, in order to determine how he died.
However, authorities said there were no signs of foul play, and that there appeared to be no 'criminal aspect' to his mysterious disappearance.
Hoagland's roommate had called 911 at 3pm on Monday 5 December, saying he was experiencing a medical emergency, but referred to him under his new alias, 'Richard King'.
The sheriff's department in Sullivan, New York, then contacted Newtown Police with information potentially linked to Hoagland's case.
The police were called after his roommate called 911 at 3pm on Monday, saying Hoagland was experiencing a medical emergency, Undersheriff Eric Chaboty of Sullivan County Sheriff's Office said. The roommate referred to Hoagland as Richard King.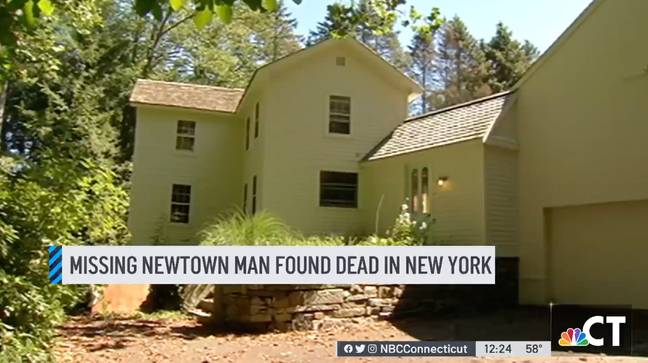 Newtown Police Detective Lt Liam Seabrook said in a statement: "The detectives learned that Robert Hoagland had been living in Sullivan County since around November 2013 and was using the name Richard King."
Seabrook said Newtown Police Department sent condolences to Hoagland's family and friends.
He added that no further information will be released at this time as 'there was no criminal aspect to Robert Hoagland's disappearance' and the family requested privacy.
It is still not known what happened to Hoagland after he disappeared from Connecticut.
Undersheriff Eric Chaboty of Sullivan County Sheriff's Office said: "That's a great mystery."