Super Mario Bros. Movie breaks records on first day of release despite reviews
Featured Image Credit: Universal Pictures
Super Mario Bros. has broken box office records on its opening release day despite receiving mixed reviews.
The film was released worldwide this weekend and has already proved to be a bumper financial success in at least 11 countries across the globe.
But it hasn't been plain sailing for the movie since it was first announced back in 2018.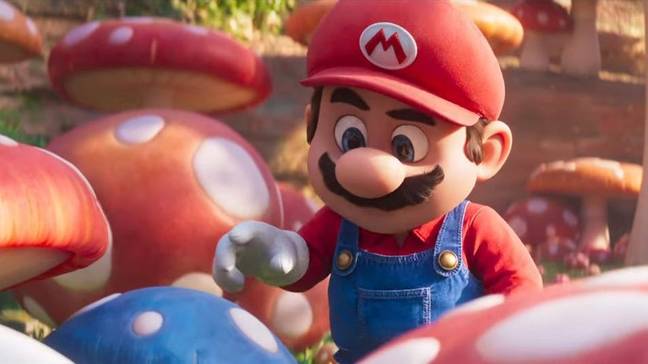 But that hasn't stopped Super Mario Bros. from making over £53 million ($66.4 million) worldwide on just its first day.
In the UK, the movie has already proved to be the biggest launch of 2023 at £3.8 million ($4.8 million), which also had the best opening day ever of any animated movie.
While in the US, it opened at £25.5 million ($31.7 million).
According to Variety, Super Mario Bros. was surpassed by the first-day grossing of sports drama Air, which opened the same day with £2.6 million ($3.2 million).
However, the film's Japanese release isn't until April 28, so watch this space.
The movie is predicted to make upwards of £113 million ($141 million) total by the end of its opening weekend this Sunday, April 9, according to IGN.
In an interview with Screen Rant, Illumination CEO, Chris Meledandri, said that Nintendo and Illumination's collaboration has been 'really rewarding' and hinted at possibly 'working together' in the future.
"We are so focused right now on this movie, all the way up to Wednesday, and how the audience engages with the film. Nintendo and Illumination have had a really rewarding collaboration.
"Mr. Miyamoto and his colleagues have invited me to join the board of directors of Nintendo, and we're working together into the future with me in that capacity. But it's hard for us to talk about anything else at this time." he said.
Nintendo's director, Shigeru Miyamoto, added: "Like Chris mentioned, there's nothing we can share now. But I'm sure we will continue working on this partnership."
The film sits at just 54 percent critic score on Rotten Tomatoes, but has an audience rating of 96 percent, so it looks like we aren't out of the Mushroom Kingdom just yet.
And there is a world of possibility for sequels and potential spin-offs. Even Seth Rogen has put forth an idea for a Donkey Kong movie, just depends whether Nintendo takes him up on it.