Shia LaBeouf's mum died amid Olivia Wilde's claims he was fired from Don't Worry Darling
Featured Image Credit: Earl Gibson III/Danny Moloshok/Invision/AP/Shutterstock
Shia LaBeouf has opened up about the passing of his mother in the midst of his dispute with Don't Worry Darling director Olivia Wilde.
LaBeouf quickly sought to defend himself after Wilde claimed in August to have fired him from the project and replaced him with Harry Styles, going as far to release an email and video footage to try and back his claim that he actually chose to quit the project.
Wilde doubled down on her claims in a recent interview with Vanity Fair, claiming LaBeouf's would-be co-star Florence Pugh had grown uncomfortable with the actor and that she had called him herself to break the news that he was fired.
"My responsibility was towards her," Wilde claimed. "I'm like a mother wolf. Making the call was tricky, but in a way he understood." Wilde added that LaBeouf's work was 'not conducive to the ethos' she wanted on set, and that he displayed a 'combative energy'.
LeBeouf has now spoken further about his side of the story in an interview with The Hollywood Reporter, in which he addressed the comments made by Wilde with a simple response: "It is what it is — every blessing to her and her film."
People across the globe clung to the news of more drama surrounding Don't Worry Darling after Wilde's comments were released on 24 August, and although LeBeouf did dispute the claims, he also had some personal news to focus on.
On 27 August, LaBeouf lost his mother, Shayna Saide, as she passed away at a hospital in Los Angeles at the age of 80.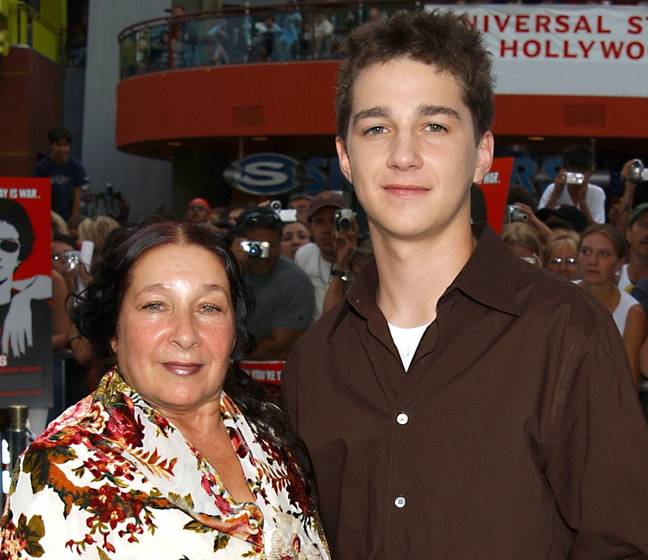 LaBeouf paid tribute to his mother in the interview as he recalled her final days, saying: "My mother was full of fear in her last moments: asking the doctor what this tube was and what that machine did.
"She was frantic. She was deeply interested in God and spirituality her whole life, but she didn't know him. Hence her last moments."
The actor continued: "Her greatest gift to me was to promote, in her dying, the necessity of a relationship with God. Not an interest, not just a belief, but a relationship built on proof as tangible as a hug. Her last gift to me was the ultimate persuasion for faith. She was a good girl. She was loved by many and known by too few. God bless you, Momma."
LaBeouf found Catholicism as he portrayed a famous monk in his new film Padre Pio, which premiered at the Venice film festival just two days before Don't Worry Darling was shown to audiences there.