Massive amount of money Robert Downey Jr made from Iron Man has now been revealed
Featured Image Credit: Disney
Famous for playing billionaire playboy superhero Tony Stark on screen, Robert Downey Jr has amassed his own real-life fortune thanks to the role.
The Marvel actor earned a huge amount during his time as Iron Man.
However, Downey hasn't always had it so easy in Hollywood leading man.
Prior to joining the Marvel, Downey had battled with substance addiction and even ended serving 180 days in jail for failing to attend a court-ordered drugs test.
However, Marvel took a chance on the actor and would eventually hire him to play Tony Stark in Iron Man - its first entry to the Marvel Cinematic Universe (MCU).
He was paid just $2.5 million (£2m) for the 2008 film, which had been expected to flop.
Not only would it relaunch the Sherlock Holmes actor's career, but the film would also lead to one of the biggest franchises of all time.
Just four years later, Downey would earn over $50 million (£41.5m) from the first Avengers film.
He would also take home a percentage of the film's $1.5 billion (£1.2b) box office profits, making him the highest paid actor in Hollywood in 2013.
As if topping the Forbes rich list wasn't enough, the actor spent another two years at the top - making $75 million annually after the success of Iron Man 3 and Avengers: Age of Ultron.
While the title would eventually go to Dwayne 'The Rock' Johnson in 2016, Downey still took home an estimated $33 million (£27.4m) in 2016 as the face of the MCU.
Though the actor would still take home a salary skywards of $48 million (£39m) in 2017, his biggest payday was yet to come.
As Spider-Man: Homecoming and Avengers: Infinity War sold cinema tickets around the world in 2018, Downey would earn a staggering $81 million (£67m).
He even took home a percentage of the 2018 film's $2 billion (£1.6b) box office profits.
With the world waiting on the final Avengers film, the actor's base salary increased with his Endgame base pay being over $20 million (£16.6m).
Add to this another $55 million (£45m) in ticket sales, and actor's bank account has showed no signs of slowing down.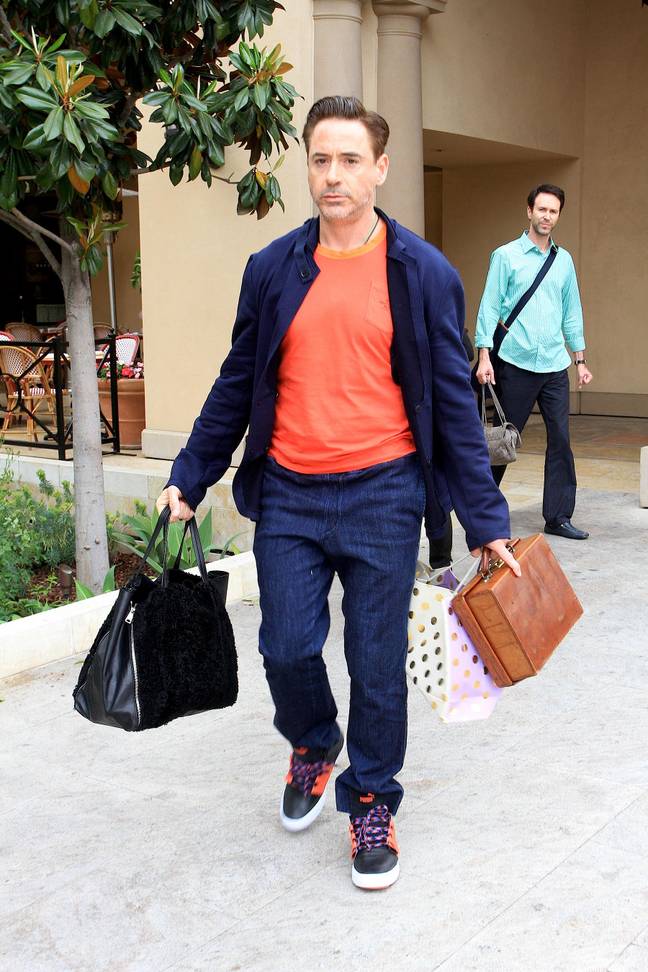 To date, Robert Downey Jr has now reportedly earned over $435 million (£360m) thanks to the MCU alone.
But he's not stopped there, with the Dolittle actor also gaining several endorsements over the years from brands like phone company HTC.
When he's not making millions, the actor has a huge sneaker and vintage car collection as well as multiple homes in California.
Much like his high-flying superhero alter ego, the only way is up for Downey Jr.