People are warning others about using new AI selfie app due to scary detail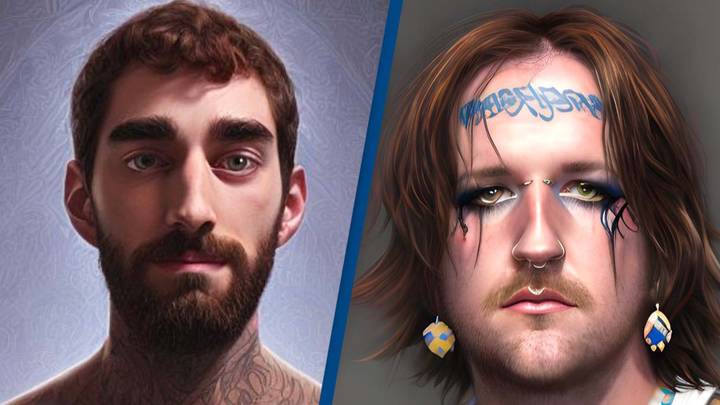 Featured Image Credit: @sack_a_potatos/@baby_snoozy/twitter
People are warning others about using new AI selfie app due to a very scary detail in the terms and conditions.
Many of us are guilty of signing up for an app without reading the small print, and new photo editing app Lensa AI will be no different.
The app allows users to create AI-generated selfies by uploading 10-20 images of themselves.
And in return, the user will receive around 50 AI-generated selfies in various forms.
However, as pointed out by social media, it seems that many of us will have skipped the terms and conditions, which might allow Lensa AI to 'distribute' and 'use' your stored images 'without any additional compensation' to the user.
And by uploading 'user content' publicly, you also agree to the 'company license', which potentially gives the app permission to use your photos.
The conditions read: "Lensa may allow you to upload, edit, create, store and share content, including photos and videos (User Content").
"We do not claim ownership over your User Content. However, in order to provide you with the services (e.g., to make our services accessible to you), we seek a legal permission from you to use your User Content.
"You give us such a permission by means of a Company License, as defined below."
It adds: "Solely for the purposes of operating or improving Lensa, you grant us a perpetual, irrevocable, nonexclusive, royalty-free, worldwide, fully-paid, transferable, sub-licensable license to use, reproduce, modify, distribute, create derivative works of your User Content, without any additional compensation to you and always subject to your additional explicit consent for such use where required by applicable law and as stated in our Privacy Policy (the "Company License").
"The Company License is for the limited purpose of operating Lensa and improving our existing and new products, including but not limited to training Lensa's Al within your Use of Magic Avatars feature of the application or if otherwise implied by the Using of Lensa and its services, unless you have provided us your additional explicit consent for the different purpose where required by applicable law.
"The Company License terminates when you delete the User Content from Lensa's library or by terminating your account."
However, the conditions also state that this can be revoked by 'contacting us at [email protected]'.
Commenting on the terms, one frightened Twitter user said: "The images you make using their app are theirs to use in any marketing they feel like doing forever."
Another added: "Which is the main reason I never do these things, ever.
I guess it's always worth having a quick read of the T&C's before signing up for anything.
UNILAD have contacted Lensa AI for comment.