Judge denies R. Kelly's request to ban jurors who've seen infamous documentary from trial
Featured Image Credit: Shutterstock/Lifetime
The judge for R. Kelly's upcoming trial has denied a request that anyone who has seen the Lifetime docu-series Surviving R. Kelly be banned as a potential juror.
Kelly, 55, was charged with child pornography and obstruction of justice in a 2019 indictment, which alleged that he fixed his 2008 trial, of which he was acquitted.
Jury selection for his second federal trial got underway today (Monday 15 August) in Chicago, with the court case expected to last four weeks.
In a motion filed ahead of the selection, Kelly's lawyer Jennifer BonJean wrote: "This is an issue of potential jurors possessing a mountain of information about the specific allegations in this case and the witnesses' stories that will play centre stage at this trial and may or may not be admissible.
"Allowing an individual to sit on this jury who has seen Surviving R. Kelly is no different than allowing a juror to sit on the jury who was permitted to preview the discovery in this case."
Surviving R. Kelly aired on Lifetime in 2019, spurring renewed interest in the allegations against the singer.
However, Judge Harry Leinenweber denied the motion, saying a blanket ban on anyone who had seen any part of the series was not appropriate, the Chicago Tribune reports.
According to the filing, around 100 prospective jurors went to Dirksen U.S. Courthouse last week, where they filled in a questionnaire, which included questions about their thoughts on Kelly.
BonJean said that some of the potential jurors had revealed they had seen Surviving R. Kelly and that they could not be impartial, but others said they had seen the series but felt able to remain impartial. BonJean said this was 'absurd'.
BonJean has previously said that it would be 'difficult' for Kelly to be given a fair trial due to a 'media war' against her client.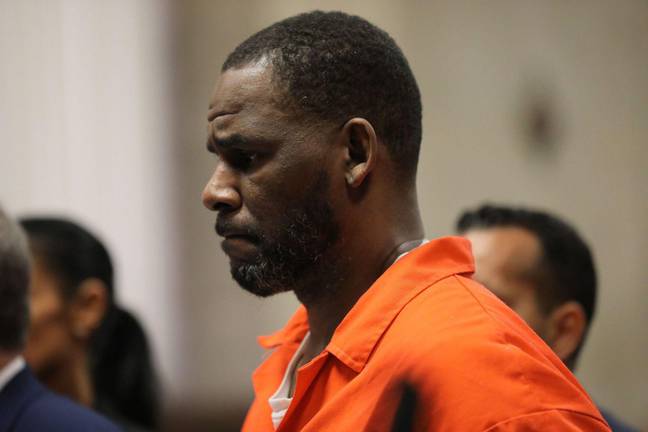 In a post on Twitter, she wrote: "To those inquiring... jury selection commences Monday. Will be difficult to find 12 people who can be fair given the media war on my client.
"The government starts with an incredible advantage but we are going to fight like hell to get a jury that will follow the law."
In June this year, Kelly was sentenced to 30 years for racketeering and sex trafficking.
If convicted, Kelly faces decades being added onto his 30-year sentence.
If you have been affected by any of the issues in this article and wish to speak to someone in confidence, contact The Survivor's Trust for free on 08088 010 818, or through their website thesurvivorstrust.org