Orcas that sunk family's boat rams another hours later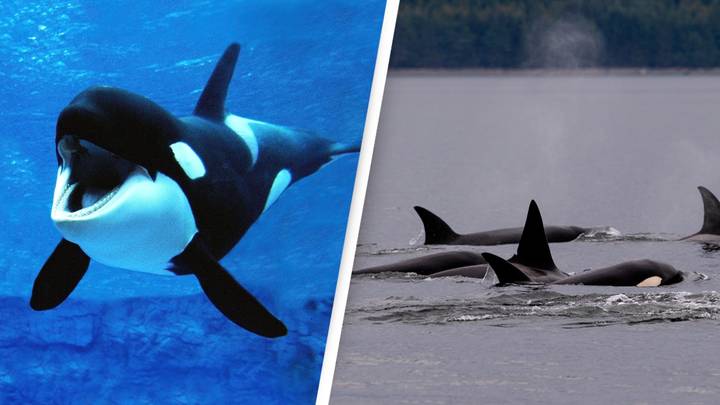 Featured Image Credit: mauritius images GmbH / All Canada Photos / Alamy
A group of orcas attacked a sailboat off the coast of Portugal, only to attack another the same day.
While the whales look like a lot of fun, definitely don't invite them to your boat party.
The first boat attacked was minding its own business, near the coast of Sines, when the orcas drew closer.
Clearly not liking the boat, the whales damaged it so badly that it started to sink and the five members of the crew on board had to be rescued.
Luckily no one was hurt and a lifeboat escorted the sea-dwellers back to shore.
But, that's not where things ended.
As the same group of killer whales set their sights on another boat, heading from Lisbon to the Algarve, according to the Correio da Manhã.
This vessel was a fair bit smaller, carrying just two sleeping passengers when the orcas bit the boat until it broke.
Still, these aren't the only instances of orcas ramming boats, with the mammals attacking at least 40 other vessels this year, and now the unusual behaviour is being investigated by scientists.
Alfredo Lopez, a marine biologist, offered a potential explanation for the behaviour to inews.
He said: "In the past few weeks, these situations have intensified. Nothing is different in the way they have behaved on previous occasions."
He went on to suggest that the behaviour might stem from a want to play - or seek revenge based on prior bad experiences with boats.
We're hoping it's the first one because the idea of revenge-bent orcas attacking boats isn't exactly on our summer bucket list.
But don't worry because according to Bruno Díaz, a biologist at the Bottlenose Dolphin Research Institute, the attacks were likely driven by a want to play and humans should be cautious but not overly worried.
"We'll never be in the mind of that individual animal but, based on experience, we think that there is absolutely nothing [threatening about their behaviour]," Díaz said.
He continued to add: "We're not their natural prey. They're having fun – and maybe these orcas have fun causing damage."
Strangely, the boats the animals go for are pretty similar, as Lopez noted: "We have noticed that they tend to prefer vessels of 15 metres long or between 14 and 17 metres."
So, apparently size does matter - to orcas.
But at least not all of them attack, according to Lopez, some jump right in, while others observe.