There are six skin symptoms that might help you tell whether you're infected with Omicron.
Research suggests Omicron seems to be causing milder symptoms — such as those of the common cold — than previous variants such as Delta, which has lead to many people being unaware that they're infected.
Along with the symptoms listed on the NHS website, which include a high temperature, a new, continuous cough and a loss/change to your sense of taste or smell, there are six skin symptoms that may help you tell if you're infected.
The ZOE app has proved useful in tracing different symptoms that aren't as widely associated with Covid, six of which can be seen on the skin.
The first is Covid toes. That's right, while you might not have thought to look at your feet if you get contacted by Track and Trace, this could actually help.
Some people's toes appear red, purple and even inflamed, with a rash around them.
The condition can cause skin to be itchy, inducing blisters and even swelling.
Like many of these skin symptoms, they aren't listed on the NHS website but can still occur.
Covid toes were particularly seen among those who contracted the Alpha variant.
Second on the list is chapped or sore lips.
While this may just feel unavoidable during the winter months, chapped lips have been listed as a symptom on the app — though, with Omicron producing flu-like symptoms like headaches and a runny nose, it's no wonder sore lips are up there too.
Third up is dry skin, which honestly feels like a natural progression from dry lips.
According to CovidSkinSigns, some people experience dry skin that is comparable to eczema on their upper body.
They note, 'This rash appears on the neck and on the anterior part of the chest at sites exposed to sunlight. It is usually quite pink and is very itchy. It can appear at any time during or after the infection and usually lasts a long time.'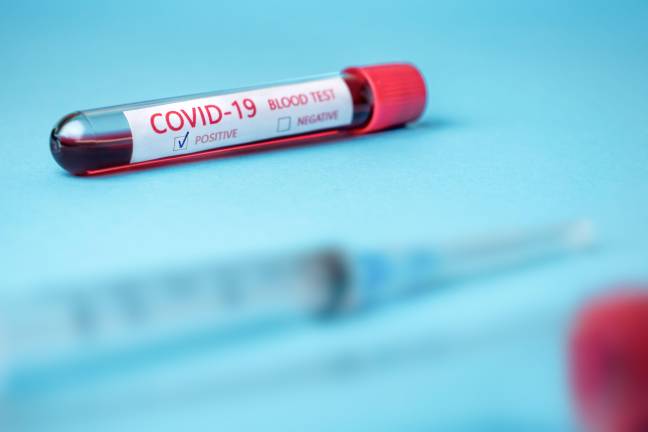 Next up? Prickly heat — a crowd favourite for ruining your primary school leavers' picnic.
While this symptom isn't actually prickly heat, it's being compared to it because some people with Covid have experienced a bumpy rash after infection. This is typically on their hands, feet and elbows.
Fifth on the list is hives, which is a rash that typically occurs with exposure to an allergy. It normally causes itching.
Lastly, we have a chilblain-style rash, which is a rash that causes red/purple sore patches of skin. Young people are seeing this symptom more often, though it doesn't seem to be as itchy as the other rashes.
While this list isn't exciting, it is important that if you notice any changes to your skin, along with any other typical Covid symptoms, to get a test.