A young rock climber who plunged 24m while climbing at California's Yosemite National Park has been left with a massive $1.2 million hospital bill after having her foot amputated.
Anna Parsons was summiting the trail's 'Snake Dike' route on the Half Dome peak on August 1 when she slipped and broke almost every bone in her body.
The 21-year-old, who is an avid surfer and mountain biker, had travelled to the US from her native New Zealand ahead of her foreign exchange program in Canada when she decided to tackle the feat with her climbing partner Jack Evans.
The students, who study marine science at the University of Otago, had completed a warmup climb the day they arrived (31 July) at the park, the 100m Swan Gully, before tackling Snake Dike, which stands at 762m, the following day.
The arduous climb involves attaching to numerous bolts on the rock face, according to Climbing.com.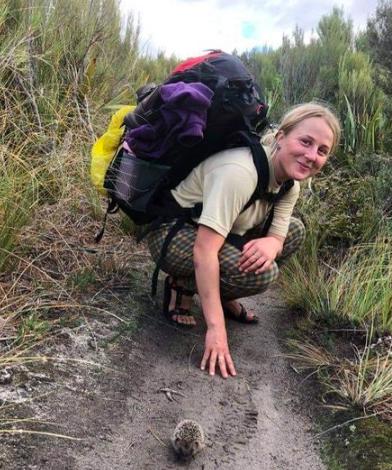 Unfortunately, Anna, who had gone on ahead, missed one bolt and when she tried to fix her error, her foot slipped and she fell 24m hitting multiple ledges before Jack caught her on belay, her rope attached to his climbing gear.
The kiwi subsequently broke her neck, pelvis, spine, ribs, legs, and feet in the fall and punctured her lungs.
In the immediate aftermath, Jack called Yosemite Search and Rescue for urgent assistance as Anna was left swinging on the rope in agony.
A rescue climber eventually managed to get the injured student off the rock and stretchered her to a clearing where the helicopter could collect her and bring her to a nearby San Francisco hospital for treatment following an hour long rescue.
The outdoor pursuits enthusiast was wearing a helmet when the incident occurred, which doctors said likely saved her life.
Once in hospital, Anna underwent several surgeries using titanium plates to fuse some of her bones and vertebrae while doctors told her that the fibula in her left leg was 'shattered'.
In fact, her left foot was so badly damaged from the accident that she was forced to make a decision whether to keep the limb with very limited mobility or have it amputated just above the ankle.
Anna bravely chose to have the limb amputated so she could one day return to her love of outdoor pursuits with the help of a prosthesis.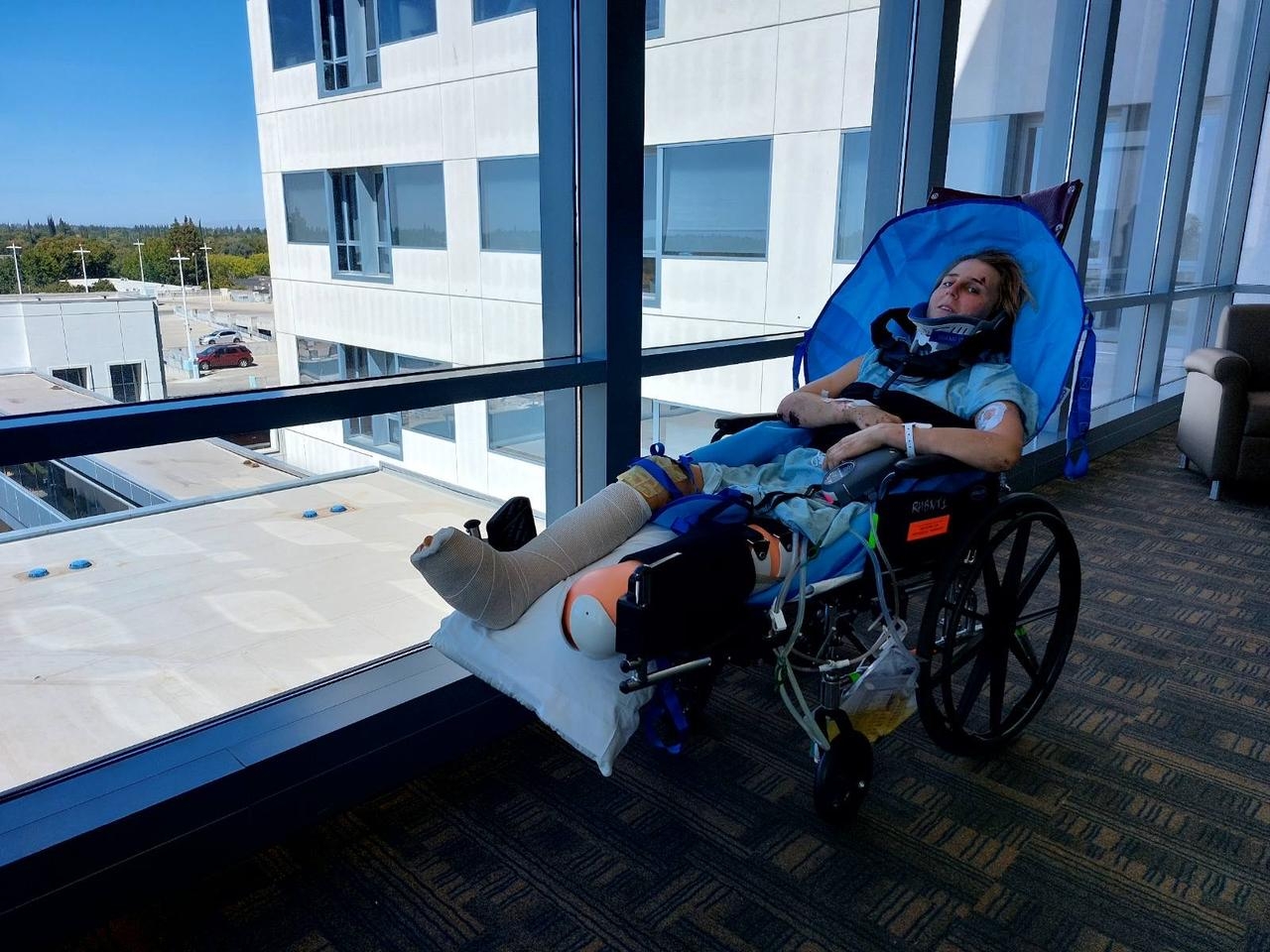 Before that, she faces her next battle as she has to contend with mounting medical bills having finished the last of her surgeries on August 13 in a hospital outside San Francisco.
Her travel insurance covers only a small portion, up to $250,000, but her bills are already exceeding a million dollars and now her family are fundraising to help get her back to New Zealand.
Anna's sister Jessica has now setup a Givealittle page and so far they raised almost half of their goal of $500,000.
She writes: "Money is something we don't like to stress about but Anna's medical bills exceed $1 million. Her travel insurance only covers a part of the costs of her surgeries and hospital care so we need to fundraise for the rest!
"Thank you so much for being here and caring for Anna!! We know Anna will go on to do amazing things in her future!!"
If you'd like to donate, click here.