Mia Khalifa Slammed For Posting Molotov Cocktail Instruction Kit In Response To Russia Invading Ukraine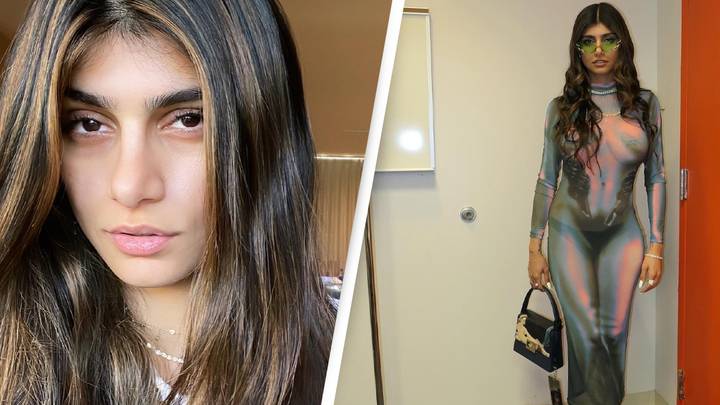 Featured Image Credit: @miakhalifa/twitter
Mia Khalifa has divided public opinion after she posted a picture of instructions on how to make a Molotov cocktail on Twitter.
Khalifa shared the tweet on February 25, a day after Russian president Vladimir Putin's invasion of Ukraine began.
While some have praised Khalifa for sharing the post, others have criticised her for it.
Khalifa's Twitter post was a diagram, without a caption, showing instructions for making a Molotov cocktail, and she has also spoken out about the war on Instagram.
A Molotov cocktail, also called a petrol bomb, is a bottle-based improvised weapon often used during wars.
The Ministry of Defence in Ukraine has also urged citizens defending the country to 'Make Molotov cocktails, neutralise the occupier! Peaceful residents – be careful! Do not leave the house!'
People quickly responded to Khalifa after she shared the post.
One user wrote, 'OMG! Thank you for support! Didn't expect you'll talk about resistance such directly. It's important - to know, people around the whole world understand, how we feel here. In Ukraine we say "Ікона" (Icon) about such brave women.'
However, others questioned whether the instructions for a weapon should be shared to Twitter. 'I understand the reason behind this but please delete this, it's not necessary for all of twitter to know how to make a molotov,' one person responded.
Since posting the instructions, Khalifa has continued to speak out about the war in Ukraine, Daily Star reports.
She recently took to her Instagram stories, where she can be seen laughing in a video captioned, 'Not going the way R*ssia is expecting it to though, is it?'
Khalifa's story came amid reports of Putin's attack on Ukraine faltering, with tactical mistakes from Russian forces and firm resistance from Ukraine hindering Putin's attack.
It has also been speculated that there is low morale from Russian soldiers, The Guardian reports.
Ukrainian president Volodymyr Zelenskyy addressed Russian troops in a video posted early this morning, March 3.
Zelenskyy told Russian forces to leave Ukraine and claimed that nearly 9,000 Russian soldiers had been killed.
He urged the soldiers to 'Go home. With your whole army. Tell your officers that you want to live, that you don't want to die but to live.'
The president's remarks came amid the eighth day of war in Ukraine.
If you would like to donate to the Red Cross Emergency Appeal, which will help provide food, medicines and basic medical supplies, shelter and water to those in Ukraine, click here for more information