Johnny Depp has been accused of trying to get Amber Heard fired from Aquaman.
Depp, 58, is suing ex-wife Heard, 36, in a $50 million (£38.2 million) defamation lawsuit over abuse claims she made in a 2018 article in The Washington Post, although she did not specifically mention him by name in the op-ed.
The Pirates of the Caribbean actor was called to the stand on Wednesday (25 May) and was quizzed on the text messages he sent to his sister Christi Dimbrowski in June 2016, the Independent reports.
The text message read: "I want her replaced on that WB [Warner Bros] film!!!"
Depp confirmed that the 'her' was in reference to his ex-wife.
"You also tried to get her fired from Aquaman after the temporary restraining order, didn't you?" asked Heard's lawyer Ben Rottenborn.
Rottenborn was persistent in making Johnny give a 'yes or no' answer.
Depp replied: "I can't please you with a yes or no every single time," after following up with: "The answer is 'no'."
After he was shown the text messages, the actor questioned: "Is that me trying to get her fired?"
"[Dimbrowski] doesn't work at Warner Bros. She can't fire Amber."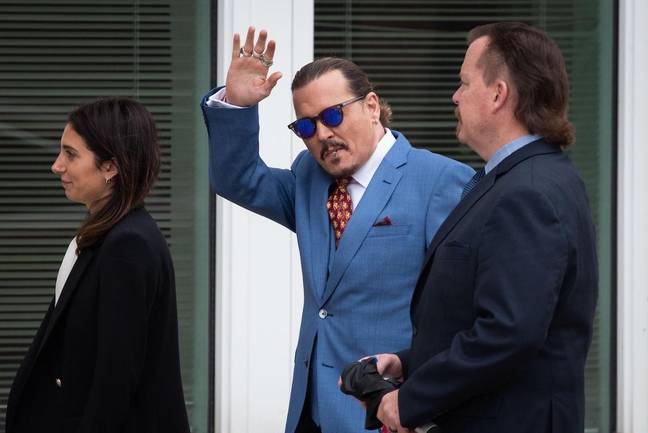 Rottenborn said that Depp was in contact with Warner Bros execs in attempt to get Heard fired.
To which, the actor explained (as reported by TheWrap): "I felt that it was my responsibility to get the truth to Warner Bros about what they were going to end up facing down the line which is two franchises that would be causing problems for one another."
Depp told the court that he wanted Warner Bros to know that the fallout between the couple was going to cause a lot of negative press.
He added: "On one level yes, it's just acting, it's just movies. But, it's business and it's your word, and I had given my word to them and I felt responsible that I had to tell them exactly what was going on and that it was going to end up ugly."
During his second round of direct evidence on Wednesday, Depp said: "It's insane to hear heinous accusations of violence, sexual violence that she has attributed to me, that [Heard] accused me of.
"I don't think anyone enjoys having to split themselves open and tell the truth, but there are times when one just simply has to because it's gotten out of control."
He added that the accusations were 'ridiculous, humiliating, ludicrous, painful, savage, unimaginably brutal, cruel and all false'.
Depp concluded: "No human being is perfect, certainly not, none of us.
"But I have never in my life committed sexual battery, physical abuse.
"All these outlandish, outrageous stories of me committing these things, and living with it for six years and waiting to bring the truth out."