Hooters Waitress Shares The Most Offensive Element About Her Job
Featured Image Credit: TikTok/Instagram/Leah Fennelly
A 23-year-old Hooters waitress has revealed some of the offensive comments she's received from customers.
While Florida-based Leah Fennelly admits she loves many aspects of her job and has wanted to work for the American restaurant chain – which is famed for its scantily-clad servers – since she was a little girl, the budding lawyer admitted sometimes she has to call the manager to help her manage situations.
Fennelly is also on a mission to change misconceptions people have about Hooters staff, who she notes are smart and beautiful.
Speaking to the Daily Star, Fennelly, who has worked at Hooters for almost six years, said: "I've gotten the normal comments like 'Are you on the menu?' and 'I want my wings hot and naked like you'. You name it, I've heard it."
She added: "I generally tend to laugh it off, but if it is extremely disrespectful, when I am being mistreated – which is very rare – I will get a manager to handle the situation."
Fennelly told the outlet that she loves getting to wear a 'cute uniform' to work everyday and insists most of her customers are 'respectful and nice'.
Fennelly continued: "The misconceptions people have about girls who work at Hooters is that we are dumb. I have heard it so many times and it sucks.
"I graduated with my bachelor's and am in my second year of law school. We have a bartender who has her master's degree and a ton of girls working towards their nursing degrees at my store."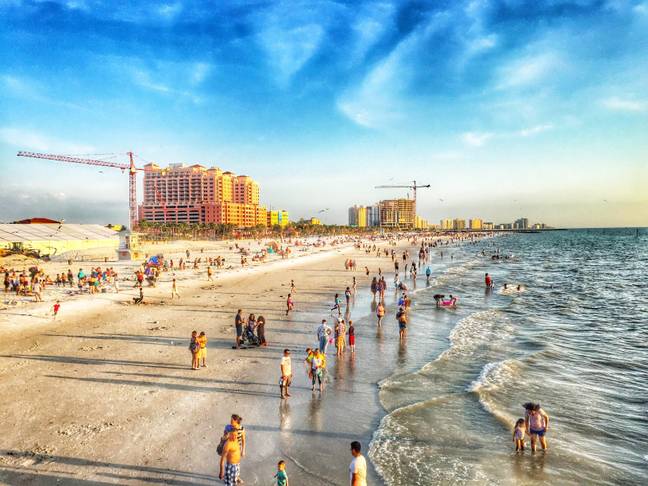 Fennelly is currently gearing up to compete in the annual Miss Hooters International Pageant with the hopes of being crowned the restaurant chain's face for the next year.
UNILAD has approached Hooters for comment.
The chain was founded in Clearwater, Florida, by businessmen Lynn D. Stewart, Gil DiGiannantonio, Ed Droste, Billy Ranieri, Ken Wimmer and Dennis Johnson.
The very first Hooters opened in the site of a former nightclub and bikini model Lynne Austin became the very first 'Hooters girl' in 1983, going on to become the face of the business for the next decade.
The now-iconic Hooters uniform – consisting of a tight white tank stamped with the chain's logo and short orange hot pants – is recognised across the globe.
According to Twisted, the chain's unique selling point is 'female sex appeal' and staff are only permitted to work once they've signed an acknowledgement stating that 'the Hooters concept is based on female sex appeal'.