First teammate of Damar Hamlin opens up about his terrifying on-field heart attack
Featured Image Credit: Shutterstock
Dion Dawkins has opened up about Damar Hamlin's 'terrifying' on-field heart attack.
The Buffalo Bills safety had to be resuscitated twice after suffering a cardiac arrest on the field but seems to be 'trending upwards in a positive way', his uncle said.
Hamlin has been in a critical condition in hospital following the incident, that took place during Monday's (2 January) NFL game against the Cincinnati Bengals.
The 24-year-old had CPR on the field after colliding with Bengals wide receiver Tee Higgins, before being taken to the University of Cincinnati Medical Center.
Hamlin's teammate Dawkins said the entire stadium fell silent as medics treated Dawkins.
Speaking to CNN, the 28-year-old offensive tackle said: "You look around and you see the medical staff doing their job, and you know when it's something minor like somebody is down, but they're sitting up, the guys are moving at a nice pace.
"But when things like this are going on, they're waving really fast and calling guys on the field and calling for the elite medical staff – that's when you really realise that something is really, really wrong.
"This was one of the first experiences for myself where something like this has happened in this type of way, where it silenced an entire stadium that was at an uproar half a play earlier."
The match was postponed, and NFL commissioner Roger Goodell said the game would not be resumed this week, with no date currently set.
Dawkins said he appreciated the response.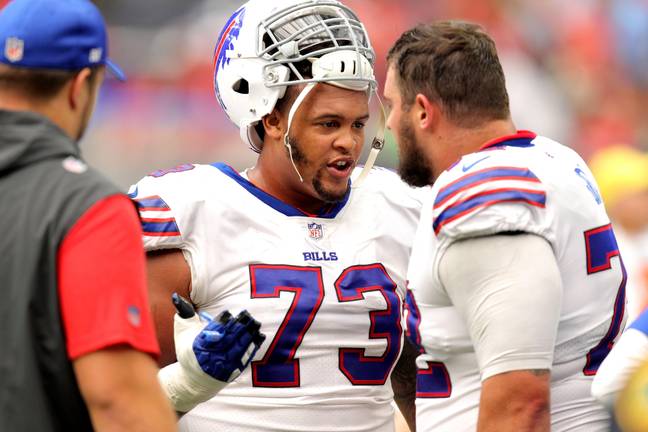 "I'm truly blessed that we didn't have to keep playing," he said.
"The fact that we did not have to go back out there on that field and play just shows that there is care, and that's all we can ever ask for is that we get treated as people.
"Most people just treat us as athletes, as superstars, and some people like celebrities, but in that moment they [the NFL] treated us like people. And being treated as a person that is cared for, it's a beautiful feeling.
"I'm thankful that I was treated as a person and so were the rest of my teammates because at the end of the day, we are people. And we have feelings, we have emotions, we cry, we hurt. And we have families, and they hurt, and they cry."