Victim of alleged murderer who caused 'worst crime scene police have ever seen' trapped by friend's body as she tried escaping
Featured Image Credit: CBS/Instagram/@kayleegoncalves
The parents of one of the murdered University of Idaho students says their daughter tried to escape but was trapped by her friend's body.
Kaylee Goncalves, 21, Madison Mogen, 21, Xana Kernodle, 20, and Ethan Chapin, 20, were stabbed to death at a rental home near the uni campus in the early hours of 13 November last year.
A month after their brutal murders, police arrested Bryan Kohberger, who they believe was responsible.
And in an interview with CBS' Peter Van Sant, Kaylee's dad, Steve Goncalves, said it's thought his daughter had tried to escape her killer.
The devastated father told the presenter: "There's evidence to show that she awakened and tried to get out of that situation, [but] she was assaulted and stabbed."
It's suspected that Maddison was the first victim that night. She and Kaylee were found next to one another by the cops.
And Kaylee's mom, Kristi, said she was trapped between her friend's body and a wall as she tried to escape her killer.
"The bed was up against the wall," Kristi said. "The headboard was touching the wall and the left side of the bed was touching the wall.
"And we believe that Maddie was on the outside and Kaylee was on the inside.
"The way the bed was set up … [Kaylee] was trapped."
She went on to suggest whoever murdered the two friends was surprised to find them in the same bed.
"I do think that his plan went awry," she said. "I do think that, you know, he intended to kill one and killed four."
Xana's dad, Jeffrey Kernodle, also said that he believes his child tried to fight the killer off.
He said: "I believe so … it's upsetting to think about."
Her sister, Jazzmin, said she just couldn't understand why such a nice group of friends would be targeted.
"I don't know why [the murders] happened," she said.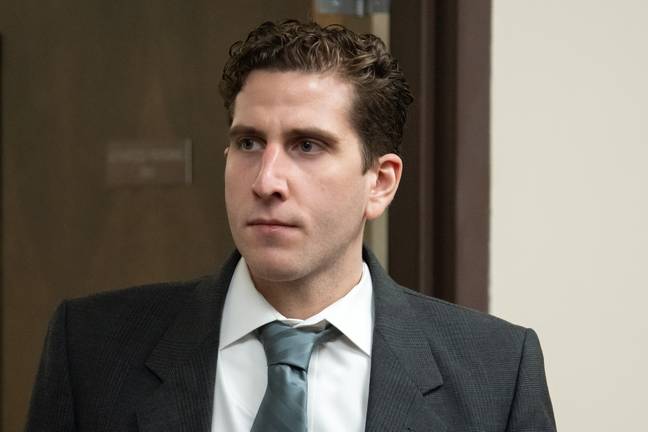 "I wish we knew. They were, all four of them were, just such great people and made such an impact on the lives around them."
Many believe Kohberger to be guilty of the murders.
He was arrested on 30 December, and since then his defense team claim he is innocent.
This was the first time he had offered an alibi for his whereabouts that night.
"Mr. Kohberger has long had a habit of going for drives alone. Often he would go for drives at night," wrote Anne Taylor, who is a public defender.
She added: "He did so late on November 12 and into November 13, 2022."
Kohberger was due to stand trail next month but it has since been pushed back.