Amber Heard 'Takes On Personality Of Loved Ones' With Disorder, Says Psychologist
Featured Image Credit: Alamy
A psychologist has revealed the results of her assessment of Amber Heard.
A forensic psychologist brought in by Johnny Depp amid his $50 million defamation lawsuit against his ex-wife took to the stand on Tuesday (26 April) to give her report on Heard.
Depp is suing Heard over an op-ed piece she wrote for The Washington Post in 2018 in which she called herself a victim of domestic abuse.
Heard was found by Dr Curry to have borderline personality disorder (BPD) and histrionic personality disorder.
Dr Curry came to such a conclusion as a result of two direct evaluations of Heard which took place between 10 and 17 December 2021. The pair spent a total of 12 hours together.
The psychologist also looked back over previous psychological assessments of the actress.
Heard also took part in a Minnesota Multiphasic Personality Inventory (MMPI) test.
Dr Curry said people with BPD can 'take on the personality of the people they want to be around', which impacts the way they dress and the way they talk.
She added that those with the condition can have 'a lot of anger', and are 'concerned with image, attention seeking and prone to externalising blame, a lot of suppressed anger that may explode outwards'.
The psychologist also noted how people with BPD can often have a 'desperate fear of abandonment'.
She explained: "All of it is like pistons of an engine, kind of firing off and igniting one another. But when somebody is afraid of being abandoned, by their partner or by anybody else in their environment and they have this disorder, they'll make desperate attacks to prevent that from happening.
"And those desperate attempts could be physical aggression, it could be threatening, it could be harming themselves, but these are behaviours that are very extreme and very concerning to the people around them."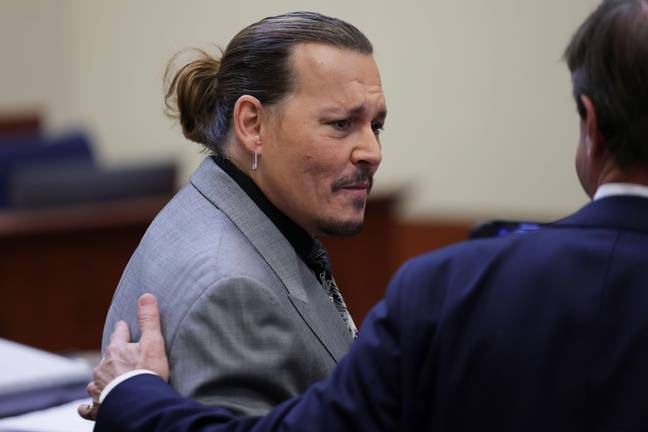 Dr Curry noted how the behaviour of those with BPD, in sometimes reacting with 'heightened' and 'explosive anger' to someone 'needing space' can be 'exhausting for their partners'
The psychologist explained that 'one of the most common tactics' of someone with BPD is 'administrative violence' which is 'actually physically assaulting and then getting harmed themselves'.
Dr Curry said: "Essentially this is saying that they'll make threats using the legal system. So they might say that they are going to file a restraining order or claim abuse, or they might do these things to essentially try to keep their partner from leaving in the moment.
Dr Curry noted how having histrionic personality disorder can see someone fabricate stories to make themselves out to either be the 'princess' or 'victim'.
She said how BPD and histrionic personality disorder are essentially 'two sides of the same coin'.
"With histrionic personality disorder, that underlying drive is to always be the centre of attention, because if you don't have that attention on you, it feels similar to borderline personality disorder: You feel pretty empty – like you don't have that sense of being or value," she said.
Heard claimed to have experienced post traumatic stress disorder (PTSD), stating she had suffered from 19 out of 20 major symptoms.
"That's not typical of even somebody with the most disabling form of PTSD," Dr Curry responded.
Dr Curry found no evidence to suggest Heard has suffered from PTSD.
The psychologist resolved: "Ms Heard did not have PTSD. And there were also pretty significant indications that she was grossly exaggerating symptoms of PTSD when asked about them."
If you're experiencing distressing thoughts and feelings, the Campaign Against Living Miserably (CALM) is there to support you. They're open from 5pm–midnight, 365 days a year. Their national number is 0800 58 58 58 and they also have a webchat service if you're not comfortable talking on the phone