Alec Baldwin is the subject of a $25 million defamation lawsuit filed by the family of a Marine killed in Afghanistan.
However, according to the lawsuit filed in the US District Court for the District of Wyoming, the actor turned on the family after discovering the Marine's sister, Roice McCollum, supports former US president Donald Trump and was present in Washington DC during the deadly Capitol riots.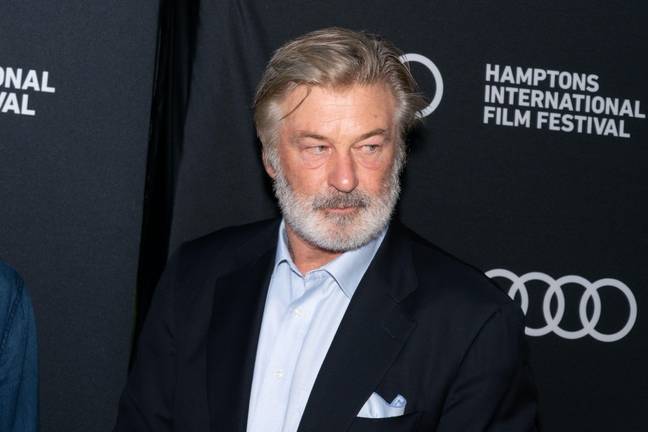 Roice McCollum is said to have shared a photo of herself in front of the Washington Monument on January 6 last year, wearing a 'Make America Great Again' baseball cap. 'Are you the same woman that I sent the $ to for your sister's husband who was killed during the Afghanistan exit?' Baldwin commented under her post, at which point she confirmed her identity.
'When I sent you the $ for your late brother, out of a real respect for his service to our country, I didn't know you were a January 6th rioter,' Baldwin allegedly wrote in messages to her, NBC News reports.
McCollum then explained how she never even entered the Capitol. 'She was never detained, arrested, accused of or charged with any crime,' the lawsuit noted, with the FBI also clearing her of any wrongdoing. She told this to Baldwin, adding, 'Have a nice day!'
Baldwin wasn't satisfied with her explanation, the lawsuit alleges, with the actor reportedly telling her rioters were responsible for 'the unlawful destruction of government property, the death of a law enforcement officer, an assault on the certification of the presidential election'. He then is said to have told her, 'I reposted your photo... good luck.'
'There are hateful things toward you that are wrong. Irony was my point. The irony of sincerely wanting to honour your brother and the fact you are an insurrectionist.... I gratefully supported the GoFundMe campaign while simultaneously not knowing the woman I approached is an insurrectionist... I think that's... remarkable,' Baldwin allegedly wrote under her picture.
The lawsuit is seeking damages, alleging 'defamation by implication, negligence, gross negligence, and intentional infliction of emotional distress'.
'The social media onslaught of hatred and bile that ensued was entirely foreseeable to Baldwin, and any reasonably careful person under similar or the same circumstances as Baldwin would have anticipated the mental anguish and suffering and the physical manifestation of that mental pain that would result in his conduct,' the suit adds.