Alec Baldwin pays tribute to wife and lawyer after charges dropped in fatal Rust shooting
Featured Image Credit: Instagram/@alecbaldwininsta
Alec Baldwin has paid tribute to his wife and lawyer after charges against him regarding the fatal Rust shooting were dropped.
In October 2021, Halyna Hutchins was fatally shot in October 2021 when a gun Baldwin had been holding on the set of the film was fired.
Following that, prosecutors in Santa Fe charged Baldwin with two involuntary manslaughter charges, as the Santa Fe's District Attorney's Office accused the actor of 'many instances of extremely reckless acts'.
However, it was announced on Thursday (20 April) that three months after the case was brought against Baldwin, the charges would be dropped with immediate effect.
Baldwin and the producers of Rust are still facing at least five ongoing civil cases, with prosecutors in Santa Fe going forward with involuntary manslaughter charges against Hannah Gutierrez-Reed, who was the weapons supervisor on the set of Rust.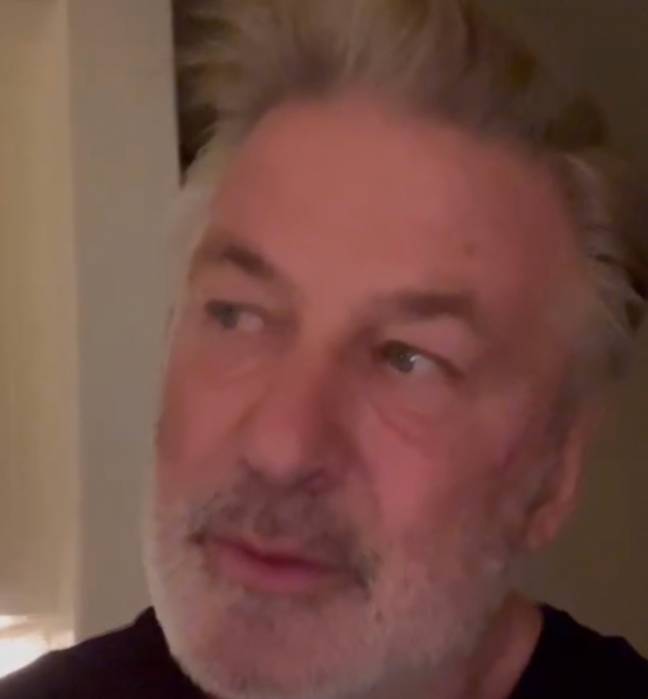 Nonetheless, Baldwin can rest a little easy, with lawyers Luke Nikas and Alex Spiro praising the decision in a statement on the matter.
"We are pleased with the decision to dismiss the case against Alec Baldwin and we encourage a proper investigation into the facts and circumstances of this tragic accident," they said.
Nikas has previously been very vocal about the involuntary manslaughter charges against Baldwin, speaking against it in the past.
"This decision distorts Halyna Hutchins' tragic death and represents a terrible miscarriage of justice. Mr. Baldwin had no reason to believe there was a live bullet in the gun – or anywhere on the movie set," he said.
"He relied on the professionals with whom he worked, who assured him the gun did not have live rounds. We will fight these charges, and we will win."
Now, Baldwin has thanked Nikas and his wife Hilaria in a social media post following Thursday's decision.
The post was the first time Baldwin has posted on social media since the dismissal of charges against him was made public.
Taking to Instagram, the actor posted a picture of himself and his wife out at a restaurant.
He captioned the post with: "I owe everything I have to this woman. (and to you, Luke)."
Baldwin has always denied any wrongdoing regarding the death of Hutchins, and after her tragic passing, said there were 'no words to convey [his] shock and sadness'.
He described Hutchins as 'a wife, mother and deeply admired colleague', adding: "I'm fully cooperating with the police investigation to address how this tragedy occurred and I am in touch with her husband, offering my support to him and his family.
"My heart is broken for her husband, their son, and all who knew and loved Halyna."