101-Year-Old Man Convicted Over 3,518 Murders During Holocaust Sentenced To Prison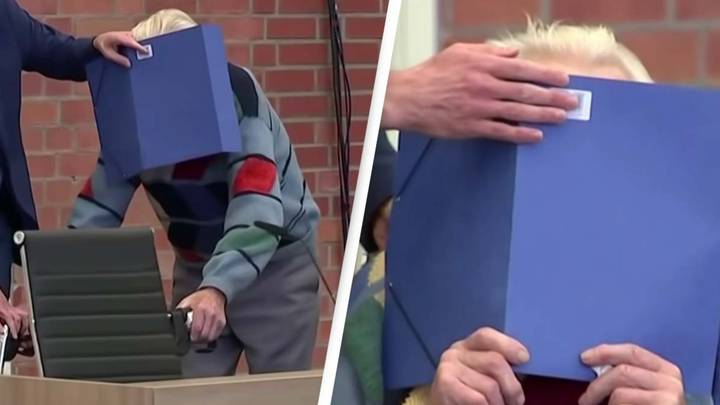 Featured Image Credit: Al Jazeera English/YouTube
A 101-year-old man has been sentenced to five years in prison after being convicted of being a Nazi guard in a concentration camp.
A German court has sentenced a former concentration camp guard to five years behind bars as prosecutors accused him of involvement in the murder of 3,518 prisoners.
According to DW, the man was accused of involvement in the murders committed at the Sachsenhausen concentration camp between 1942 and 1945.
He is the oldest person ever to have faced trial for the horrific crimes the Nazis committed, with prosecutors claiming he 'knowingly and willingly' took part in crimes at the camp which played host to the horrors of the Holocaust.
They presented evidence in the form of documents which showed there was a guard at the camp with the same name, date of birth and birthplace of the man.
Pleading his innocence all throughout the trial, the 101-year-old denied any knowledge of what happened in the concentration camp and insisted he was instead a farm labourer.
Among the allegations levelled at the man is participation in the execution of Soviet prisoners of war by firing squad and gassing prisoners to death in the concentration camp's gas chambers.
The trial began in October of last year and the man was not jailed for the duration due to his advanced age.
Inmates at the concentration camp were used as slave labour for the Nazis, with thousands forced to make bomber planes for Hitler's war effort.
Sachsenhausen was a Nazi concentration camp which operated between 1936 and 1945 that housed many political prisoners captured by Hitler's regime.
Among the prisoners sent to Sachsenhausen were Joseph Stalin's oldest son, former French prime minister Paul Reynaud and Spanish politician Francisco Largo Caballero.
Many soldiers captured by the Nazis during the Second World War were sent to the concentration camp and executed, including a number of British commandos.
Thousands of prisoners were executed by various methods at the camp, including by firing squad and gas chamber.
In the final days of the Nazi regime tens of thousands of prisoners were sent on a forced march which many did not survive.
By the time Soviet troops liberated the camp in 1945 there were only around 3,400 remaining inmates.
The concentration camp has since been turned into a museum and memorial to the victims of the Holocaust.