Katy Perry urged to apologize to 'bullied' American Idol contestant who quit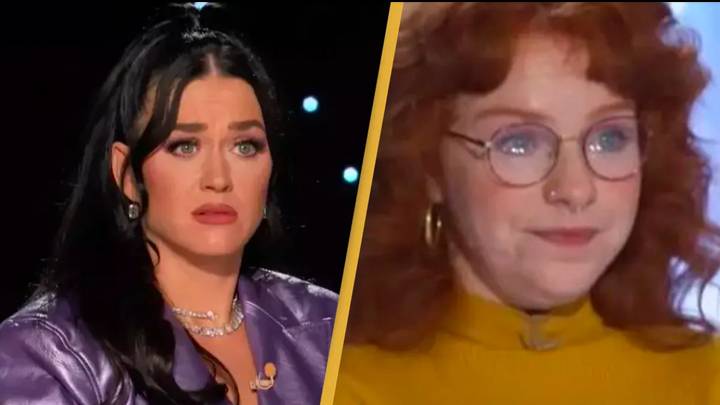 Featured Image Credit: ABC
Fans have called on Katy Perry to apologize to the woman she 'mom-shamed' on American Idol.
The popstar hit the headlines recently following comments she made to Sara Beth Liebe during her audition on the hit show:
Sara stood before Perry and fellow judges, Lionel Richie and Luke Bryan, and belted out a rendition of 'You Know I'm No Good' by Amy Winehouse.
But as well as her voice, the 'Fireworks' singer was taken aback by the fact she had three kids, despite being just 25 years old.
Shocked, Katy stood up out of her seat, prompting Sara to joke: "If Katy lays on the table, I think I'm going to pass out."
To which the popstar said: "Honey, you been laying on the table too much."
"At the start of my audition, before I sang, I mentioned that I had three children and was a young mother and Katy Perry made a joke - that wasn't super kind," she said.
"I don't really have too much to say on my feelings about it because I feel like it's probably pretty self-explanatory.
"I mean, it was embarrassing to have that on TV and it was hurtful and, you know, that's that.
"But I did want to take this opportunity to just say that I think that women supporting and uplifting other women is so cool and I think that mum shaming is super lame. And I think that it's hard enough to be a mum and it's hard enough to be a woman."
She added: "I see all of the young mums and just mums in general who have commented on all of the videos and posts and everything and I just wanted to say that I see you and I hear you and I am grateful for you and you're worthy and keep loving your babies.
"And I think that if you're a good mama and you love your babies that's all that really matters and other comments just don't feel necessary and yeah that's all I have to say on the matter."
Even though she was put through to the next round, the young mum said that she just wanted to go home to her babies.
"I am sure when I get home, I will regret it and be like, 'Man, you should have stayed'," she said.
And now, fans have called out Perry for her comments, saying she should apologise to Sara.
"I guarantee that she left because she was berated by Katy in the audition and decided the competition wasn't worthy enough to be away from her kids," said one person on social media.
While another commented: "Katy had her chance to apologize to the young mom ... but NOPE NOPE."
Not everyone took the comments to heart, though.
Some felt that it had been blown out of proportion.
"It's not mom shaming, It's called a joke," one viewer said, backing Perry.