Fans react after Drake name drops Taylor Swift in new song
Featured Image Credit: Prince Williams/Wireimage / Dimitrios Kambouris/Getty Images
Drake certainly doesn't shy away from mentioning other artists in his music, but fans were left stunned after his confession regarding Taylor Swift in a new song.
On Friday, November (17) Drake released the song 'Red Button' and quickly got fans talking.
The song, in typical Drake fashion, has the rapper bragging about his success in the industry and how he considers himself leaps and bounds ahead of his competition.
But he did admit that there is only one artist that would have him consider releasing an album and surprisingly, it is Swift.
The lyrics read: "Taylor Swift the only n**** that I ever rated. Only one could make me drop the album just a little later. Rest of y'all, I treat you like you never made it."
Posts on X saw multiple fans praise Drake for the shoutout.
"Taylor is a big name. Drakes recognizes star when he sees one. Much love from me," one X user posted
"Drake and Taylor Swift are king and queens of pop," another commented, while another wrote: "Even drake knows not to mess with taylor swift loll."
"Artists drawing inspiration from one another is a common aspect of the music industry. It adds layers to the creative dialogue within the community." another fan commented.
At this point, whether you're a die-hard Swifty or aren't really a fan at all, it's hard to deny that Swift is one of the biggest music artists in the world right now.
Her Eras tour and its accompanying movie has been dominating at the box office, and her 1989 Taylor's Version album is killing it on streams and vinyl sales.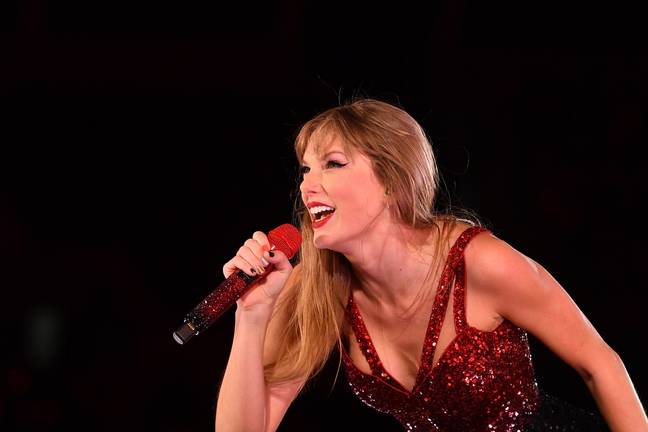 She has been hot on the heels of the Canadian singer for months and the re-release of her career-defining 2014 album has helped push her over the line.
Swift now commands a jaw-dropping 105.335 million monthly listeners on the platform. By comparison, The Weeknd draws in 105.091 million listeners.
These two are well above the rest of the competition.
Drake is in third place and has 86.5 million people who tune in every month to listen to his raps.
So I guess it makes sense why the rapper might put some respect on her name.