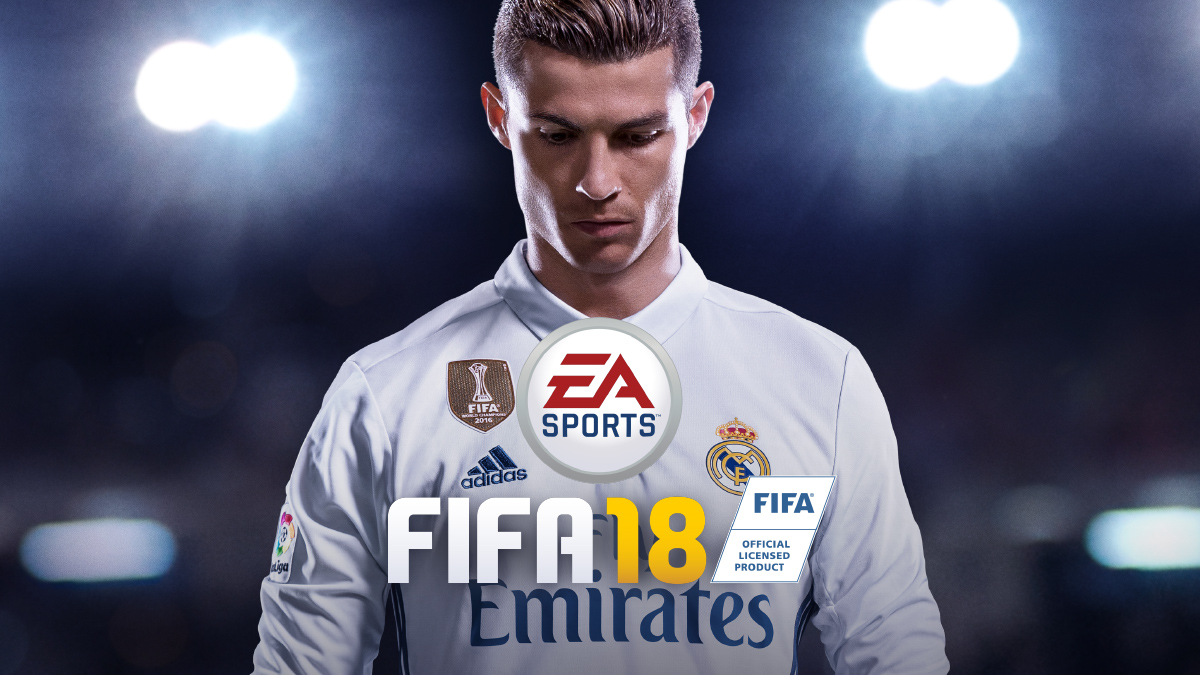 Image result for FIFA 18
It wouldn't be a year in the Gregorian calendar if EA Sports didn't release a new FIFA game, and looking ahead to the 2017/2018 season, we've been blessed with FIFA 18.
The soccer games have come under flak almost yearly for their failure to dramatically improve the experience on offer, and it's something that EA have seriously been looking to address. So with that in mind, let's take a look at some of the key new features, and whether FIFA 18 can really hold its head high among its predecessors.
One of the biggest gripes for gamers was how unresponsive FIFA 17 felt, and thankfully this year's game has looked to address that as a point of urgency. Players turn on a sixpence and stretch for balls just out of their reach leading to far less frustrating "what are you doing, you could have easily got that" moments we're all too familiar with.
That's not to say that it's perfect this time around, but it's a huge step in the right direction and will hopefully kick-start a trend of FIFA games that feel that much better.
The overall presentation of the game has been given a thin, but welcome, lick of paint. Aside from the expected graphical enhancements, the way matches are hyped up in pre-game with slick graphics and line-up run downs, helps give everything a more realistic polish.
There's even unique differences in the way international leagues are played. A game in La Liga will feel and sound much different to a Premier Legaue match, which in turn feels independent from an MLS face-off.
It all helps add an air of authenticity, and new commentator chatter makes it much more interesting to take your favorite team to the top, especially if they aren't one of the super powers of the footballing world. Just don't expect players like Jordan Ibe to look as impressive as Ronaldo, as some player faces still look off when compared to their superstar peers.
Career mode has seen a lot of improvements off the pitch, too. Big signings are announced in video form and the entire squad screens and transfer process has been streamlined to make things much quicker and easy.
You can now enter live negotiations for players that involve a Bioware style dialogue wheel to suggest things like add-ons, release clauses and player swaps. All of this done in your manager's office with the opposing team manager, then the player himself and his representative to hammer out the details.
It's great fun to sign your favourite players but the whole process can get a little stale after a while, so luckily these can be automated if you're not feeling particularly interested.
The Journey is back and sees Alex Hunter progressing his career from hot prospect to young prodigy, and spreading his wings into the wider footballing world. Not much has changed from the mode's first introduction last year – a new skill tree system and the ability to customise 'your Hunter' being chief among them. The story isn't as gripping with the same mixed-bag of performances, but it's an entertaining way to spend a few hours if you've exhausted the other modes.
Fans of Ultimate Teams and Pro Clubs will be happy to know that EA have adopted an 'if it ain't broke, don't fix it' approach to these popular modes, so everything should be pretty much as you left it, minus a few bells and whistles. It's hard to improve on a system that already rakes in the money for EA and if people are still enjoying it, there's really no reason to shake up the formula.
It's hard to argue that FIFA 18 isn't a wholesale improvement over FIFA 17, but those expecting improvements to be in leaps and bounds rather than baby steps may be left wanting when all's said and done. But veterans of the franchise will find little to complain about outside of some gameplay quirks and newcomers will have plenty to dig their teeth into.
It'll be interesting to see where EA Sports can take FIFA next season, and whether the things that annoy people already this year will be fixed. But that's all part of the fun, isn't it? Welcome to the club.