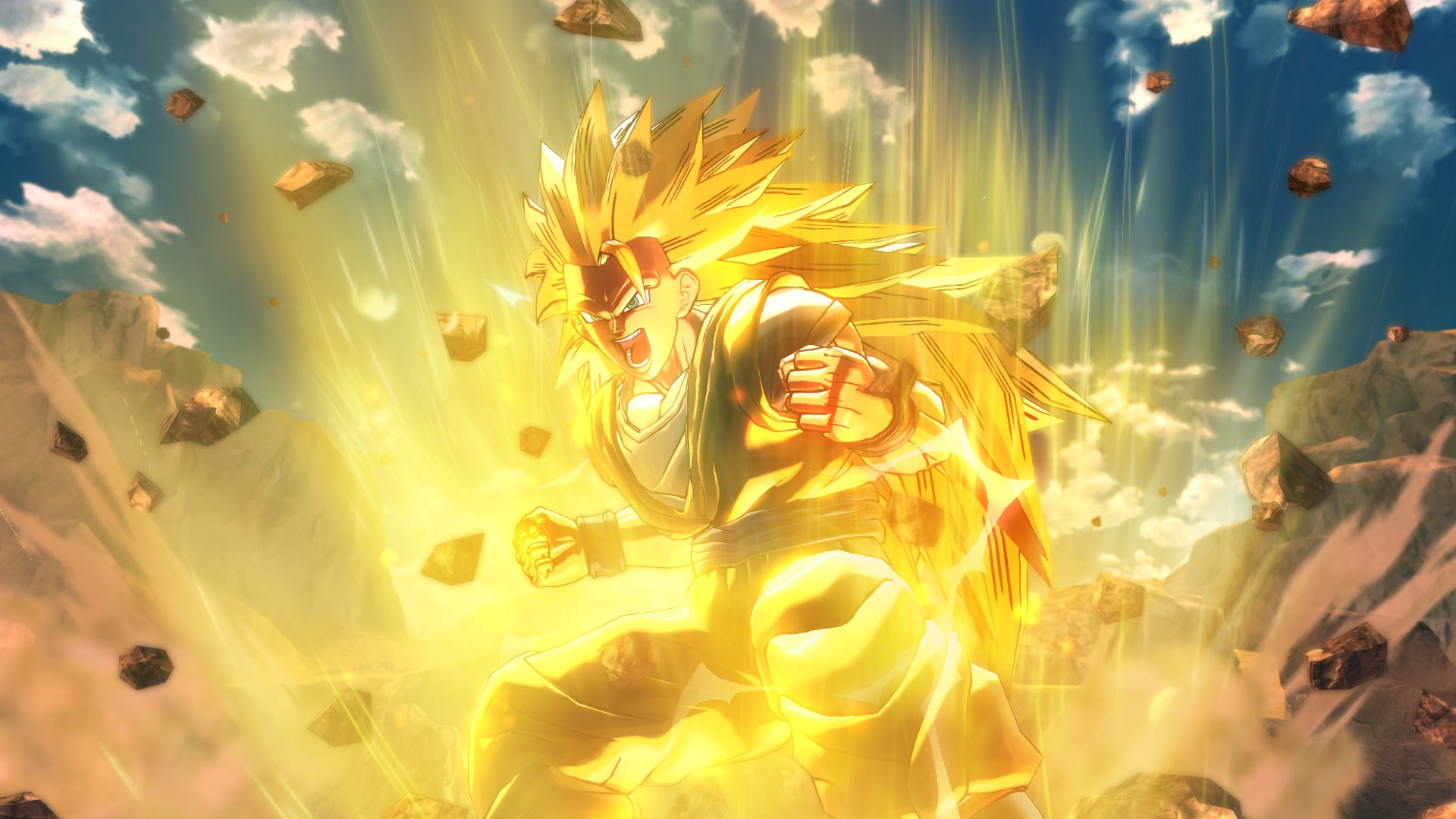 undefined
Bandai Namco announced a brand new Dragon Ball game for mobile during the first day of GDC 2018, and it looks like a doozy.
Dragon Ball Legends – coming this year for Android and iOS – is a new PvP 3D fighter, promising genuine one on one player versus player action with anyone in the world, at any time.
Bandai are promising seamless online multiplayer powered by the cloud network – one massive server not with no regional restrictions. As Bandai Overseas Producer Toshitaka Tachibana put it; "every fighter deserves a solid connection"
During the unveiling, GDC attendees were shown a brief demonstration of the game in action between Bandai staff – with Team Leader Keigo Ikeda playing from San Francisco, and the other from Bandai HQ in Tokyo.
Gameplay looked to be pretty smooth, with attractive looking 3D models and well animated moves. Not much was explained about the gameplay mechanics – and we weren't shown any gameplay beyond the one brief fight.
However, based on what we were shown, it looks like players will be able to pick three characters to bring into battle, and utilise a string of moves in the form of "cards", with the cards ranging from standard melee attacks, to character specific specials. Cards, we're told, can be strung together to create combos.
Of course, we'll be able to choose from a plethora of our favourite Dragon Ball characters, including Goku, Piccolo and Frieza, with more characters and info on the game expected to be announced during a live stream event at GDC tomorrow.
By all accounts, Bandai Namco seem pretty confident that Dragon Ball Legends is gonna be one to watch. Tachibana promised that Legends is "a whole new level" for their mobile offerings.