Sean Penn has revealed he believes that American men have become too 'feminised', as part of comments criticising newly blurred lines between 'masculine' and 'feminine' fashion.
During a recent interview alongside his daughter, Dylan, Penn railed against what he perceived as opposition to traditional gender roles, saying, 'There are a lot of, I think, cowardly genes that lead to people surrendering their jeans and putting on a skirt.'
'I have these very strong women in my life who do not take masculinity as a sign of oppression towards them,' he told The Independent.
The comments expanded on an interview given earlier this month in which Penn spoke out against modern interpretations of masculinity, claiming to be 'frustrated' with a western culture that has blurred the line between historical interpretations of 'male' and 'female' traits.
'I am in the club that believes that men in American culture have become wildly feminised,' he said, per the i.
'I don't think that being a brute or having insensitivity or disrespect for women is anything to do with masculinity, or ever did. But I don't think that [in order] to be fair to women, we should become them.'
Penn's comments come ahead of the release of his latest film, Flag Day, which he directs and stars in alongside his daughter, who The Independent's interviewer said went 'quiet, staring into space' as Penn made the controversial remarks.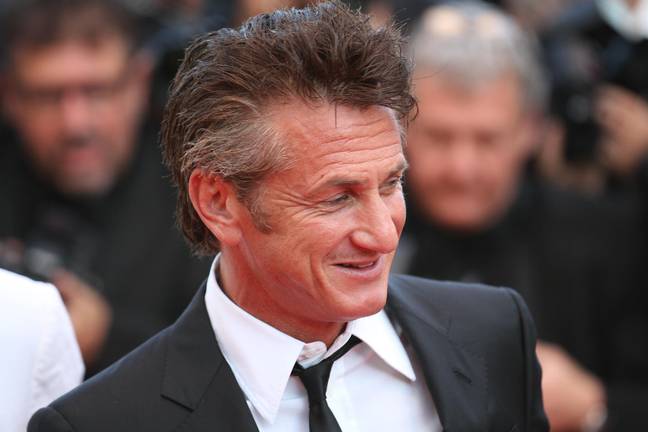 Penn also criticised the 'white American male entitlement' seen in the character he plays in the film, calling the 'belief that this American Dream that was promised [to] them entitles them to it' 'very hard wiring to correct'.
Elsewhere in the interview, Penn criticised Americans who continue to refuse to get vaccinated against Covid-19, saying he had 'enormous faith in the vaccinations'.
'Sometimes people take their privilege and freedom as a right to be anti-citizen, to be failed citizens – those who will search out the kind of bogus science that would give them legitimacy [when it comes to] not being vaccinated,' he said.