Netflix drops The Witcher official trailer for Henry Cavill's final season
Featured Image Credit: Netflix
Netflix drops The Witcher official trailer for Henry Cavill's final season.
Cavill is set to return to our screens once again as fan-favourite Geralt of Rivia.
The new trailer released today (8 June) shows the star alongside Anya Chalotra as Yennefer of Vengerberg, Freya Allan as Princess Cirilla of Cintra, and Joey Batey as the bard Jaskier.
The third series of the hit Netflix show will be released in two parts, with the first set to be released on 29 June and the second dropping on 27 July.
An official synopsis released by the streaming giant has teased to fans just what they can expect from the upcoming season.
It reads: "As monarchs, mages, and beasts of the Continent compete to capture her, Geralt takes Ciri into hiding, determined to protect his newly reunited family against those who threaten to destroy it.
"Entrusted with Ciri's magical training, Yennefer leads them to the protected fortress of Aretuza, where they hope to uncover more about the girl's untapped powers; instead, they discover they've landed in a battlefield of political corruption, dark magic, and treachery.
"They must fight back, put everything on the line – or risk losing each other forever."
I think it's fair to say we're all very much on the edge of our seats.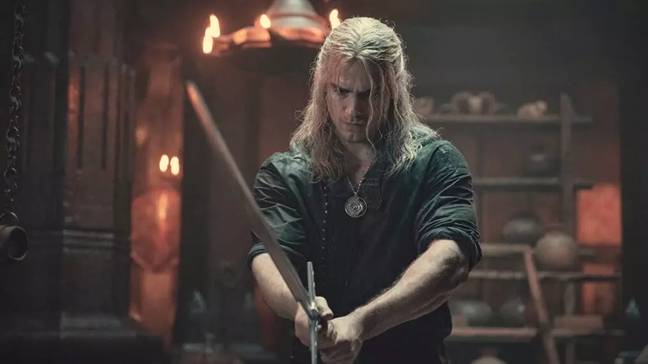 Cavill announced back in October of last year that he would be saying goodbye to the role after the third season.
"As a Witcher fan I'm over the moon about the opportunity to play Geralt of Rivia," wrote Hemsworth in an Instagram post.
"Henry Cavill has been an incredible Geralt, and I'm honoured that he's handing me the reins and allowing me to take up the White Wolf's blades for the next chapter of his adventure."
He continued: "Henry, I've been a fan of yours for years and was inspired by what you brought to this beloved character. I may have some big boots to fill, but I'm truly excited to be stepping into The Witcher world."
The show, which was named the biggest series of 2019, raked in some big numbers for Netflix after reportedly drawing in an impressive 76 million viewers to the platform.
And now, at long last, it seems fans can get excited for their next fix of The Witcher with the beloved program set to hit our screens once again at the end of this month.