Netflix Loses $50 Billion In Value In Under 24 Hours
Featured Image Credit: Alamy
A whopping $50 billion has been wiped off Netflix's market cap in just 24 hours after reporting its first loss of subscribers in 10 years.
The streaming platform reported a loss of 200,000 subscribers compared to the previous quarter, with even bigger losses yet to come - it's anticipated Netflix could lose up to two million subscribers in the second quarter.
As a result of the news, shares in Netflix dropped by 35 percent, down 62.5 percent year-to-date, making it the worst-performing stock of the year in the S&P 500, BBC News reports.
For example, William Ackman - considered to be a reputable American financier - ditched his $1.1 billion (£840 million) investment in Netflix, even taking a loss of more than $400 million (£306m).
This slump cause Netflix to wipe more than $50 billion (£38bn) off its market cap, with investors on Wall Street concerned over its long-term potential given that it's a household name and still experiencing such massive losses.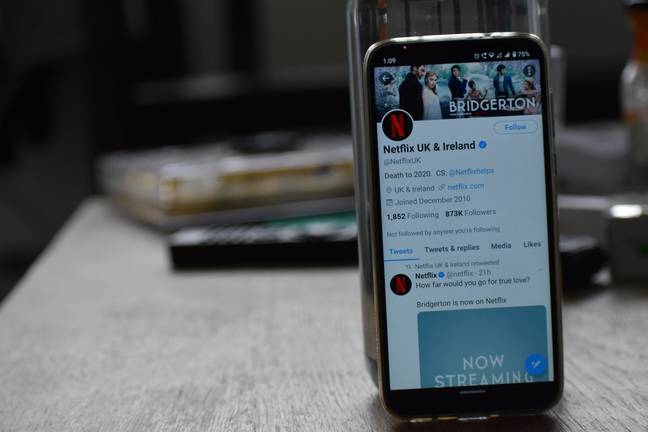 In a note to its shareholders, Netflix wrote: "Our revenue growth has slowed considerably as our results and forecast below show. Streaming is winning over linear, as we predicted, and Netflix titles are very popular globally.
"However, our relatively high household penetration - when including the large number of households sharing accounts - combined with competition, is creating revenue growth headwinds."
Netflix admitted the prevalence of people working from home and using streaming platforms far more during the pandemic 'obscured the picture until recently'.
The note continued: "While we work to reaccelerate our revenue growth - through improvements to our service and more effective monetisation of multi-household sharing - we'll be holding our operating margin at around 20 percent.
"Key to our success has been our ability to create amazing entertainment from all around the world, present it in highly personalised ways, and win more viewing than our competitors.
"These are Netflix's core strengths and competitive advantages. Together with our strong profitability, we believe we have the foundation from which we can both significantly improve, and better monetise, our service longer term."
It's unclear exactly how Netflix would crack down on password sharing, given each account allows multiple users to create their own profiles.
As per CNBC, Bank of England analysts wrote: "Although their plans to reaccelerate growth (limiting password sharing and an ad model) have merit, by their own admission they won't have noticeable impact until '24, a long time to wait on what is now a 'show me story."